What kind of activities can keep children engaged at home during the holiday season?
The Department of Health (DOH) recommends that parents carry out activities like creating or making Christmas cards, putting up Christmas decorations around the house, singing Christmas carols, storytelling, and playing pretend games with their children.
Health Undersecretary Maria Rosario S. Vergeire was joined by Dr. Victoria Nolasco of the University of the Philippines' Developmental and Behavioral Pediatrics Department at a virtual media forum and recommended how Filipino families can creatively celebrate the holidays without putting anyone at risk of contracting the virus.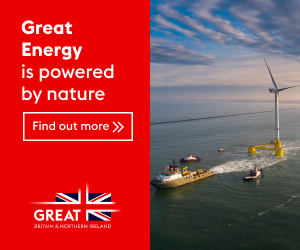 "A recent study published in The Journal of Pediatrics as cited in The Harvard Gazette found that children, just like adults, are silent spreaders of Covid-19 virus. Kids may even have a higher load of the virus compared to adults confined in the intensive care unit. It is hard-wired in their brains to explore, touch objects, and even put these items in their mouth which opens the risks for virus spread," said Dr. Nolasco during the DOH virtual media forum held on December 14.
Dr. Nolasco shared that it would be safer and more prudent to virtually celebrate with relatives via video chat to minimize virus exposure.
Stay Safe
If there is really a need for face-to-face gatherings, it is better to hold it in open areas with good ventilation. Locations with minimal air circulation may serve as the virus' breeding grounds.
"Social distancing must still be observed among immediate family members who have been cooped up with the same members for the past few months. Spending the holidays with extended family members or relatives heightens the risk as these people are also bringing in exposure from their workplaces, residential areas where they came from, and from people they have interacted with during their commute or travel," Dr. Nolasco explained.
While Filipino families are also fond of doing long-table food spreads, it is best to skip this practice this year and opt to allocate food individually.
In the same fashion, the exclusive use of utensils must also be ensured even if it is just a small family celebration.
When it comes to gift-giving, Dr. Nolasco advised that the other ways of expressing affection beyond giving material gifts and taking them to outdoor trips is to provide children with constant love, support, and affection, and to actively listen to their needs.
"These are the factors that make a resilient and stable adult who can be successful in life in the future," Dr. Nolasco said.
Vergeire and Dr. Nolasco encouraged families to reexamine their plans for the holiday celebrations especially since Christmas Day is just around the corner.
The DOH said it is the parents' responsibility to make sure that the guidelines and experts' recommendations are factored into their plans to ensure a safe holiday celebration amid the pandemic.
Christmas gift
If you love your family, keep them safe and healthy. According to DOH, the perfect gifts to prevent Covid-19 transmissions include face masks and face shields.
"The number of daily new Covid-19 cases may be on the downward trend but we should not let our guards down, especially now that the holidays are upon us;" Health Secretary Francisco T. Duque III said.
He added that even if the government is now looking at several vaccine candidates and talking to several bilateral and multilateral partners, the country is still far from being safe.
"When planning for the holiday gift-giving, think of ligtas na regalo, which gifts can make them safe. One thing we recommend are face masks which may serve as a constant reminder to the recipient to wear one," Duque said.
Aside from face masks and face shields, healthy food and fruits, exercise gadgets/equipment that promote physical activity and help improve body resistance against diseases may also be given as holiday presents. Moreover, DOH also encourages do-it-yourself or DIY gifts to limit in-store shopping.
"This Christmas, let us be creative by providing our loved ones with gifts that promote a healthy lifestyle or can help improve their health condition. When giving gifts to kids, always ensure that it is safe for them and check the warning label on kids' toys. We can also give DIY gifts that will not require us to go shopping, like handmade cards, arts and crafts, or a video. Such gifts make it more personal and also keep you from going to crowded places, thus reducing the risk of acquiring or transmitting the virus. After all, a safer holiday celebration is the best gift we can give to our loved ones," Duque concluded.