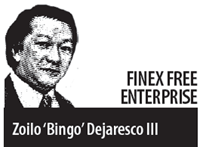 MAKE no mistake about it, the next World War will be fought between drones (an air force without men), hand-to-hand combat between robots and terminators and, of course, the ballistic nuclear bombs.
The war can be over in hours or days. Earth will be uninhabitable for years.
When it comes to the nuclear war, it is not the noisy North Koreans who are the real problem: it can be dangerous Iran that is run by pro-terrorist fanatics.
In 2010, the United Nations Security Council punished Iran with sanctions since instead of developing nuclear power for electricity and peaceful means, it was developing weapons of mass destruction. In 2015, some nations granted Iran a reprieve for good compliance.
But in 2018, the hot-tempered American president Donald Trump pulled out from a nuclear arms deal with Iran due to the latter's alleged new nuclear war preparations. America placed so heavy a sanction and embargo on Iran that foreign investors moved out of Iran. The Iran currency rial dropped 50 percent; oil exports decimated by 70 percent and, overall, plunged the Iranian economy into a deep recession.
Trump was not over with his anger at Iran, which has also been tagged as a major supporter of terrorist groups such as the Hezbollah.
In January this year, America reportedly sent a manless drone to assassinate Iran's top military commander, General Qasem Soleimani.
Just recently, Israel, America's chief Middle East ally, reportedly pitched a machine gun aboard a parked truck east of Tehran—powered by remote control by AI (artificial intelligence)—and pulverized Iran's top nuclear scientist Mohsen Fakhrizeded that riled Iranians no end.
The AI-directed machine gun was so accurate that it tore apart Mohsen without hitting his wife who was sitting beside him.
The "perfect assault" was reportedly carried out by the ultra-dangerous secret service intelligence agency of Israel, the Mossad. If one wants to know how ruthless and efficient the Mossad is, one can watch the spine-tingling documentary on Mossad on Netflix titled "Mossad: The Theater of Life."
It is said that if the Mossad discovers a traitor and is somehow unable to find him, they will execute and hang the next available next of the kin of the suspect—even a distant cousin. That's cold-blooded.
So now, Iran's main enemies are America, Israel and Saudi Arabia.
Last month, Iran fired a ballistic missile hitting directly the giant Saudi Arabian Oil Co., or Aramco, in the Red Sea city of Jedda. Last week, they executed journalist Ruhullah Zam.
News analysis said that Iran is perilously planning to "wipe Israel off the map" of the world, possibly engineer a nuclear arms race in the Middle East among threatened nations and be a potential aggressor to nearby European and American allies.
The only ray of light on the horizon is the possible ascension of President-elect Joe Biden to the White House as he promised to go back to the Iran Nuclear Arms Deal negotiating table that Trump had waylaid.
Democrat president Barrack Obama initiated the Iranian deal.
America hopes it is better to be inside Iran with prospects of inspecting nuclear facilities than be "outside looking in" at a belligerent enemy with an evil eye who can turn Irish anytime and not just "get angry but get even as well" with every imagined offense.
But for now, its deviousness, its tendency to aid terrorist activities and being armed with nuclear power, make Iran ever so dangerous to the stability and peace of the whole world.
Zoilo Dejaresco III, a former banker, is a financial consultant, media practitioner and book author. Dejaresco is a life-member and chairman of the broadcast media of Finex. His views here, however, are personal and do not necessarily reflect those of Finex and the BusinessMirror. Reach him via e-mail at dejarescobingo@yahoo.com.