AT the beginning of 2020, no one knew that the world would have to take on a pandemic, where health and safety become first priority, where accessibility to most essential goods and services is crucial for survival, and where proper home living is both a privilege and a necessity.
Prosperity Heights, a development of NewBeginnings Inc., a member of B&P Property Group (www.bandppropertygroup.com), seems to tick all of those boxes, with unit features, amenities, and location that satisfy the demands of living in the midst of a global pandemic. Located in Tandang Sora and accessible via Commonwealth, QC Circle, Edsa and Katipunan, Prosperity Heights allows its residents to conveniently live in the middle of the city where access to food, medicine, hospitals, and transport is convenient. Homeowners can also reside in units designed for safe and proper ventilation and a balanced way of living, and leisure amenities that allow freedom of movement despite the mandate of social distancing.
Fit for the new normal inside and out, Prosperity Heights' overall design seems to have anticipated the upcoming need for safe and healthy living spaces in the city.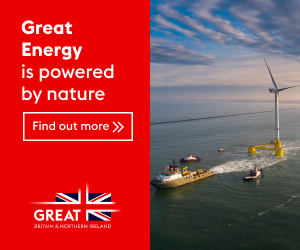 The vision: Lifestyle upgraded for all
According to Corazon Nenita Pangan, head of Finance of the B&P Property Group, their vision is simple. "Our vision for Prosperity Heights is to help Filipinos to level up their lifestyle in the city. They say home is where the heart is, and we want residents to feel secure and at home, with a big space that welcomes them."
"We want to make homeowners feel that they have upgraded their lifestyle through the unit spaces and properties. We want them to feel that they deserve the luxuries of their Prosperity Heights units because they worked hard for it," Pangan said.
Advanced condo design for the new normal
Prosperity Heights is indeed welcoming, with property features that are perfect fit for the new normal. The low-density nature of the property allows for ample social distancing, while bigger, Internet spaces for units make it possible for its residents to work, play, and rest all in one place. All units are outfitted with a balcony for proper ventilation. To top it all off, outdoor amenities within the property allow for socially distanced leisure from a short distance from each resident's home.
"In the new normal, the health protocols that have been in place since March 2020 are set by the property management to make everyone feel and be secured about their health. The new normal entails a lot of stay-at-home activities like cooking, exercising, working, and studying from home," said Pangan. "We made the development to be low density with bigger units because we wanted to provide homeowners bigger living spaces compared to other developments, to accommodate this stay-at-home kind of living. Its features and amenities turned out very apt for the new normal."
Their real-estate philosophy
According to Pangan, all developments under the B&P Property Group, including Prosperity Heights of NewBeginnings Inc., go back to the core of the "why," "how," and "what" of being in real estate. "Our why will always be to fulfill the dreams of Filipino families to live a better life," she shared, "and we do this by creating projects that will provide the upscale experience at a fair price. In all developments we promote sustainability, smart use of space, and security, mainly because we are human-centric—our focus is to serve our customers, our employees, and our business partners."
This is why the tagline "Advanced Kami Mag-Design" really applies to Prosperity Heights. Certainly, no one saw the pandemic coming, but the property's design was in anticipation of a better life for the residents. "Advanced talaga kami mag-isip: from planning to construction to maintenance, we already imagine our residents having the best life possible," she reiterated.
Safety as part of protocol
Under the new normal the developers under the B&P Property Group, have further adapted several safety protocols to keep present and future residents safe.
"Our property management personnel implement strict hygiene, sanitation, and security protocols such as wearing of PPEs, providing a logbook for contact tracing, having sanitation stations, temperature checking, and disinfectant mats at entrances.
Moreover, because we are welcoming people to invest in Prosperity Heights, we make sure that the building is safe for property tripping," Pangan said. Interested parties must follow guidelines for scheduling a visit: schedule ahead, limit viewing to two persons, wear a mask and face shield, submit to temperature checks and hand sanitization, and footwear sanitization via a footbath and mat by the lobby.
Life in #TheBetterPlace
Truly, properties developed by companies under the B&P Property Group like Prosperity Heights, have helped transform a simple home into #TheBetterPlace. "Our amenities are something to be proud of. We provide spaces for play, for work, for entertainment, and outdoor space in the roof deck for our homeowners to use and enjoy, especially in the new normal where staying in is recommended," Pangan said. "It is truly a great place to live in as we navigate a new way of living."
NewBeginnings Inc., as a member of the B&P Property Group, stays true to the developer group's long-term vision of fulfilling the dreams of Filipinos to live better, safer, healthier lives, and achieve homes that they can deem #TheBetterPlace, through progressive properties that have innovative and disruptive features. With the group's projects and developments spreading fast throughout the country, there's a better place to live for every Filipino.
Developments of the group include the WV Towers 1 & 2 in Mandurriao Garden Residences Iloilo under Westernland Property Development Inc., Palm Glades Residences in Capiz under Centrumland Development Corp., and Prosperity Heights and One Mariposa in Quezon City, both under NewBeginnings Inc.
The B&P Property Group is composed of seven (7) companies: NewBeginnings Inc., Westernland Property Development Inc., Centrumland Development Corp., Kommuno Properties Inc., Best Panay Real Estate Inc., Eckstein Incorporated, and dreamGENcon Inc.