WITH the onset of the coronavirus pandemic in mid-March, companies started giving out relief, mostly to the communities where they operate, as well as to employees and other stakeholders.
Some of their efforts, however, suffered some "birthing pains," and were not coordinated with each other even if they had a common goal of giving relief to the needy, mostly handing out food, as the pandemic worsened hunger in the country.
Early in November, a multisectoral body called Task Force Zero Hunger launched what they called a movement to eradicate hunger among the poor. The body, led by Cabinet Secretary Karlo Nograles, has asked the private sector and other nonprofit organizations to band together with a common goal of feeding the hungry.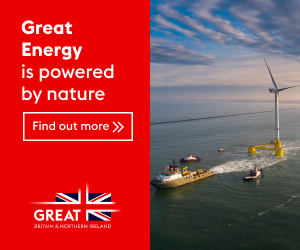 "Hunger persists as a complex, multidimensional problem which we face as a nation. This movement calls on all organizations and each and every Filipino to help our fellow Filipinos. Lahat kasali, lahat kasalo. Everyone must be involved and everyone must contribute so everyone will be able to partake of a meal so we can end hunger together," Nograles said.
"We need to have a systemic and sustainable solution that engages our food producers, lawmakers, businesses and the general public. There is a need for a national movement, aimed at inspiring and empowering individuals, businesses and organizations and government to make tangible actions toward ending hunger in the Philippines," he said.
Such program is needed since large companies that have responded at the onset of the pandemic have moved on from giving out relief to helping the government purchase the vaccines against the coronavirus and hand part of it to their employees. 
At the moment, firms such as Coca-Cola Philippines, Johnson and Johnson Philippines Inc., Metrobank, Dole Philippines, Golden Arches Development Corp. and San Miguel Corp. were the initial members of the group called Pilipinas Kontra Gutom from the private sector.
Each of these firms already have their own programs to reach out to the needy, but they pledged to support the task force by helping produce and distribute at least 100,000 meals in Metro Manila and key provinces.
These foods may be cooked at the kitchen, for instance, of McDonald's fast food or other participating firms who want to volunteer their facilities.
Nograles said they will also populate the group with some of the NGOs and they are currently in talks with Gawad Kalinga and Kabisig ng Kalahi Inc.
The task force also called on organizations, companies and groups in the country to support their programs that include a project for farmers and food producers; malnutrition advocacy for children as well as pregnant and lactating mothers; assistance through meal donations during a crisis, among others. These support the roadmap to achieving zero hunger and the key result areas outlined in the National Food Policy.
Initially, the donations are accepted through rmhc.org.ph, or the Ronald McDonald House Charities, but Nograles said the plan was to create a website for the organization to accept the donations.
In addition to the initial demonstration of commitment to provide food for the affected communities, 3,000 infant kits for children below two years old will also be distributed.
As solving the problem on hunger and providing sustainable solutions require greater participation from various sectors of society, Pilipinas Kontra Gutom invites companies, the academe, and nongovernment organizations to join the movement.
"If there's anything that I learned from this pandemic, it's that the private sector is not insensitive. They listen, feel, are responsive, reliable. Ready to help," Nograles said.
The main question, however, is what will be the benefit that the companies will get from joining the government-initiated project?
Aniceto Sobrepeña, president of Metrobank Foundation Inc. and executive director of GT Foundation Inc., said their support for the movement hopes to create an impact on those who do not have access to food and nutrition, mainly for the marginalized and underprivileged families.
"Our grant-making initiatives have helped social development partners to implement programs that help raise the quality of life of the poorest, most vulnerable, and underserved sections of the community. To arrive at a more strategic and responsive approach, development assistance are aligned to specific Sustainable Development Goals," Sobrepeña said in an emailed statement to BusinessMirror.
"We acknowledge our role as member of the business community in contributing to the government's priority programs. It is our duty to look for opportunities to create a positive social impact on our stakeholders and beneficiaries," he said.
Jollibee Group Foundation, which is not part of the initial members of the movement, also has the same feeding program called Project Karinderya, which they had already scaled up, thanks to the backing of Singapore-based Temasek Foundation and the German Federal Ministry for Economic Cooperation and Development (BMZ) through the DEG (German Investment Corp.).
It was organized to help provide access to safe food to affected communities and sustain livelihood of small entrepreneurs most affected by covid-19. Civil society and private sector organizations banded together to make food immediately available to an increasing number of families who suffer hunger due to the effects of the lockdown, while helping carinderias survive and recover their source of income.
Gisela Tiongson, executive director of the foundation, said they met with Nograles and shared with him the Jollibee-led project.
"We are honored to be part of this coalition as it demonstrates public and private collaboration. The details of the participation are being worked out and by the time [of] the formal launch of Kontra Gutom we can share more," she said.
As of November, the project has served 30-day meal subsidies in the form of meal vouchers to 1,000 families through 50 carinderias. Currently, 240 more carinderias are providing meals to 4,800 families until December.
The groups, however, acknowledged that giving food for 30 days can only go so much and they need to band together in order for them to eradicate hunger for all, especially during these trying times.