Virgin coconut oil (VCO) "could be used" as an adjunct supplement to probable and suspected Covid-19 cases because it could prevent such cases from becoming severe.
Science Secretary Fortunato T. de la Peña made the statement on December 3 during a virtual briefing on the results of the Department of Science and Technology's (DOST)-led study on the efficacy of VCO as a supplement to help minimize the symptoms and prevent probable and suspected cases of Covid-19 from getting severe.
He said the volunteers who took "VCO recovered from infection or inflammation approximately 14 days after being subjected to the intervention."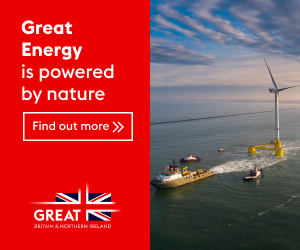 "Symptoms in the VCO Group significantly declined at Day 2 and no symptoms were observed at Day 18," he added.
He pointed out: "Thus, VCO could be used as an adjunct supplement to probable and suspect Covid-19 cases."
VCO mixed in meals
The study on the "Effects of Virgin Coconut Oil among Suspect and Probable Cases of Covid-19" was held jointly by the DOST agencies Food and Nutrition Research Institute (DOST-FNRI), Philippine Council for Health Research and Development (DOST-PCHRD), DOST-Calabarzon, and the the Philippine Coconut Authority (PCA) of the Department of Agriculture, the local government of Santa Rosa City, Laguna, and the Ateneo de Manila University.
Started in May, the P5.3-million study was held for 28 days by the DOST-FNRI at the isolation units of the Sta. Rosa Community Hospital and of the Santa Rosa Community.
It involved 57 suspect or probable Covid-19 cases, 29 of who were randomly assigned to the VCO group and 28 to the Control Group.
The VCO Group were given "VCO mixed in standard meals" from recipes developed by the FNRI, while the 28-member Control Group received the same "meals without VCO."
Meals were cooked by a catering service in the area, with an amount of VCO mixed on-site by registered nutritionist-dietitians hired for the study, the DOST-FNRI said.
The meals were served free of charge and delivered in the isolation facilities during the volunteers' confinement, and later at their respective homes after being already discharged.
Dr. Imelda Angeles Agdeppa, project leader, said at the webinar that the study was held in Sta. Rosa because there was a high prevalence of Covid-19 cases in the area when the research was being planned.
She added that the local government unit, led by Mayor Arlene B. Arcillas, has a "high political will" to have the city as study site.
She said that the Valenzuela City government is also interested in having similar tests done in the city.
Criteria for volunteers
The criteria for the volunteers included in the study were: considered being suspect or probable Covid-19 cases; no preference for gender; 20 years old and over.
Volunteers were admitted in the quarantine facility three days or less at the time of baseline data collection; willing to participate with signed informed consent form; with controlled hypertension and maintenance drugs; and with normal liver enzyme tests.
Excluded from the study were those with history of heart ailment; taking statins or medications for heart disease; history of hyperlipidemia or high cholesterol levels; asymptomatic and pregnant.
Procedure
The VCO Group received 0.6 milliliters (ml) of VCO per kilogram of their bodyweight (or 30 ml for 50 kg body weight) during breakfast on the first to the third day of the study.
From Day 4 to Day 28, the VCO Group received 1.2 ml of VCO per kilogram of their bodyweight during breakfast and lunch.
They were monitored daily for signs and symptoms of cough, colds, body aches, headache, loss of taste and fever.
Diminishing coronavirus signs, symptoms
De la Peña said: "Five of the 29 patients in the VCO Group manifested diminishing signs and symptoms as early as the second day, while only one from the Control Group showed similar improvement."
"The VCO Group showed no Covid-19 related symptoms at Day 18, while symptoms persisted in some patients of the Control Group until Day 23," he added.
He noted that the mean C-Reactive Protein (CRP) levels in the VCO Group normalized to 5 milligrams (mg) per liter or less as early as Day 14.
A CRP equal or less than 5mg per liter "signifies recovery from inflammation or infection." Their CRPs were monitored at Day 1, 14 and 28.
Although there was a reduction to normal CRP levels in the Control Group from Day 1 to 14, it remained at the borderline of 5 milligrams per liter from Day 14 until end of intervention, signifying presence of infection.
De la Peña said the Control Group showed diminishing symptoms only at Day 3 and no symptoms only at Day 23.
More studies needed
However, despite the favorable results, de la Peña said "more studies are needed to determine the effectiveness of VCO as adjunct therapy for Covid-19 patients and with other co-morbidities."
Study proponent Dr. Fabian Dayrit, agreed that studies indicate that VCO, as "prophylaxis," decreases Covid-19 symptoms.
He also concurred that it would require further studies on a high viral load, or among those with higher Covid-19 infection.
Comparing the research in taking the stairs, Dayrit said, "we have taken a few good steps going up."
Dayrit, a member of the research team, provided research inputs and protocols in the study, including the correct VCO dosages and the analysis to be used based on previous VCO studies among HIV patients.
Quality VCO
The VCO used in the study were provided and "strictly analyzed" by the Laboratory Services Division of the PCA to ensure product quality and compliance to Philippine National Standard.
DOST Calabarzon Regional Director Dr. Alexander R. Madrigal said only six local VCO producers passed the standard for the study.
He urged the public who would use VCO home remedy to buy products with Food and Drug Administration seal.
The PCA is urging the VCO producers to have their VCO samples analyzed by PCA prior to promotion and marketing.
The PCA is also planning to develop a protocol in establishing the seal of quality for VCO.
Home remedy
Agdeppa clarified that VCO is not a treatment but a "functional food," or supplement.
For home use, she said, based on the study, 0.6 ml per kilogram body weight was used.
Dayrit, who takes VCO daily to boost his immune system, told the webinar he takes 2 tablespoons a day, or about 30 ml.
PGH trial, in-vitro test
Meanwhile, the VCO clinical trials at the Philippine General Hospital (PGH) are seen to be completed by early 2021.
This time, the PGH trials are checking the effects of VCO on Covid-19 patients with moderate cases of the disease in a hospital setting.
Dayrit, a professor at the Ateneo de Manila University, led an in-vitro laboratory study of VCO in Singapore early this year to test if coconut oil compounds are effective antiviral agents to prevent or reduce Covid-19 infection, following reports of previous researches that VCO is effective at killing other viruses.
The laboratory results showed that after six months of experiments, compounds from VCO decreased coronavirus count by 60 percent to 90 percent at low viral load, the DOST said when the result was released in October.
The research also discovered that cell survival improved.
However, more experiments are needed to determine whether higher concentrations of the compounds will further reduce the presence of the virus, the DOST said.
"The results are very promising, as not only does it show that the VCO, by itself, can destroy the virus, but it also has a key mechanism in upregulating the immune response against Covid-19," said Dr. Jaime C. Montoya, PCHRD executive director.
Since the research was held in a laboratory, Montoya said they were "looking forward to the results of clinical trials on the various uses of VCO as an adjunct for the treatment of Covid-19," one of which was the Sta. Rosa study.
In a research published in January, Dayrit and Dr. Mary Newport of Spring Hill Neonatolody Inc. said coconut oil and its derivatives have been shown to be safe and effective antiviral compounds in both humans, like HIV patients, and animals.
Lauric acid and monolaurin, its derivative, have been known for many years to have significant antiviral activity.
Lauric acid is a medium-chain fatty acid which makes up about 50 percent of coconut oil, while monolaurin is a metabolite that is naturally produced by the body's own enzymes upon ingestion of coconut oil and is also available in pure form as a supplement.
Image credits: Dr. Fabian M. Dayrit's report at Ateneo.edu