EVEN as pressure mounted for a House-backed bill creating a separate Department of Disaster Resilience (DDR), two senators warned on Monday there is no money to set this up, and the move contradicts the "rightsizing" efforts to cut bureaucratic costs.
The DDR is also seen to replicate much of the coordinating work of the existing National Disaster Risk Reduction and Management Council (NDRRMC), as well as those of agencies that routinely respond to disasters like public works and social welfare and development. In separate statements, Senators Panfilo Lacson, Richard J. Gordon and Senate Minority Leader Franklin M. Drilon aired serious misgivings, signaling the DDR bill is in for rough sailing in plenary deliberations even if it hurdles committee-level scrutiny.
Raising serious doubts over its feasibility, Lacson said: "It is relatively easy to pass a law creating new departments. But would it be feasible, and will there be proper funding for it?"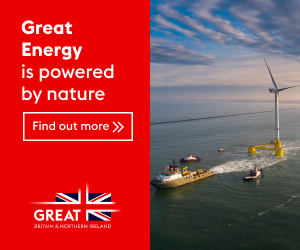 Lacson cited estimates by the Department of Budget and Management (DBM) that at least P1.5 billion is needed just to set up the new department, noting "that does not yet include added salaries, capital outlay like office facilities, furniture, vehicles, MOOE, and CIF," referring to maintenance and other operating expenditures and cost of insurance and freight.
For his part Drilon pitched "better planning and coordination" among existing agencies involved in disaster management instead of spending P1.5 billion of taxpayers money to further "bloat the bureaucracy."
The opposition senator rejected the move to create an additional full-blown department focused solely on disaster management, deploring it as a "knee-jerk reaction."
He believes "an overall plan on the number of departments should be in place, instead of a 'knee-jerk' push for a creation of certain departments." Drilon added, "If it ain't broke, why fix it?"
The DDR bill was passed by the House of Representatives in September while its counterpart bill is still under consideration in the Senate Committee on National Defense.
Drilon suggested strengthening the coordination and planning between and among agencies involved in government's disaster response, including a timely access to disaster funds by local government units which are at the forefront of disaster management.
At the same time, the Minority Leader reminded everyone that "there is already an established system with the NDRRMC and the OCD [Office of Civil Defense] at the forefront. We do not see an urgent need to change it through the creation of a new department and by appointing new secretary, undersecretaries and assistant secretaries."
Drilon stressed that as it is, "the Personnel Services budget today already constitutes at least one-third of the national budget."
For 2021, the proposed budget for personnel service is set at P1.316 trillion, up by 11.1 percent from P1.184 trillion this year. The total 2021 budget is P4.5 trillion.
"I believe that numerous national agencies and GOCCs now have duplicating functions and should be rationalized before we start creating new offices or departments," he added.
Drilon recalled that when the Duterte administration came to power, then-Budget Secretary and now Bangko Sentral ng Pilipinas Governor Benjamin Diokno pushed for a rationalization of the bureaucracy.
Meanwhile, he also questioned the planned creation of a new department to address overseas Filipino workers (OFWs) concerns. And yet, the Department of Agrarian Reform, whose mandate has been achieved and whose functions "can be performed now by the Department of Agriculture and the Department of Environment and Natural Resources, has not been abolished and continues to be funded by an annual budget of hundreds of millions."
Drilon worries that the creation of a new department for OFWs would expose the P19-billion OFW trust fund to the "sticky hands of politicians."