San Miguel Corp. (SMC) is gearing up for the construction of its P734-billion Manila International Airport in Bulakan, Bulacan and has vowed to help solve the province's perennial flooding problem.
With the support of concerned local government units (LGUs) in the province, SMC said it aims to widen and dredge or remove silts and other debris in major waterways to allow the smooth flow of water.
In a statement, SMC President and Chief Operating Officer Ramon S. Ang said the company had been in talks with local government units and other stakeholders the past few weeks, to outline the company's flood mitigation strategy.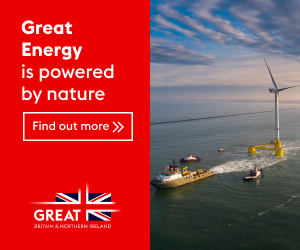 He said concerned LGUs and other stakeholders had been requesting for SMC to replicate its ongoing P1-billion Tullahan-Tinajeros River System dredging project in Bulacan, to help mitigate flooding which has affected Bulacan residents, particularly those living in the low-lying areas of the province.
"Cleaning up major rivers in Bulacan is really part of our plan. That is why many stakeholders, led by the provincial government and local government units, welcome (to) the project. We have committed to help with this issue and show that this airport project will not only provide jobs and boost the economy but will also provide a long-term solution to the perennial flooding in Bulacan," Ang said.
As part of SMC's commitment, the tributaries belonging to the Marilao-Meycauayan-Obando River System (MMORS) will be subjected to river channel improvement.
The plan, he said, is to dredge, widen, and deepen the Alipit or Taliptip River, Sta. Maria River, and the Meycauayan River, to address the risk of upstream flooding.
For the Alipit River, Ang said the target is to achieve a bottom width of 60 meters and a depth of 2.5 meters, mean sea level (MSL) throughout its 7.21-kilometer length. For the Sta. Maria River, the target is a bottom width of 90m, dredged depth of 5.0m MSL, and length of 0.50 km.
Meanwhile, for the Meycauayan River, the target bottom width is 80m; dredged depth, 4.5m MSL, and length of 4.46 km.
Ang revealed that SMC has also studied future improvements to alleviate the potential risk of flooding, as continued urban development, can increase surface runoff volumes. These include further dredging the rivers to increase their top width and dredged depth.
"Constant dredging and cleanup is important for these tributaries leading to the Manila Bay as silt, trash, and other obstructions restrict the free flow of water, caused heavy flooding, and affecting the marine ecosystem and traditional fishing grounds," he said.
"By dredging, cleaning, and widening these tributaries both in Bulacan along with the Tullahan River System, we can increase their capacity to carry excess rainwater and thus reduce flooding."
SMC's flood mitigation strategy will complement the Department of Public Works and Highways' Valenzuela-Obando-Meycauayan Area Drainage System Improvement Project, further improving overall flood mitigation in the province.
Early this year, SMC launched its 5-year, P1-billion initiative to dredge and clean the Tullahan River. Some 600 metric tons (MT) of dredged soil and solid wastes are being collected daily from the initial 5.25-kilometer stretch from Navotas to Malabon City.
As of October 25, a total of 49,281 MT of silt and solid wastes have been extracted. The entire project spans 27 km from the La Mesa Dam to Navotas City leading to the Manila Bay.
The Tullahan River dredging project is in cooperation with the Department of Environment and Natural Resources and is part of the government's efforts to rehabilitate the Manila Bay. Tullahan River, also acts as a spillway for water coming from Angat and Ipo Dams.
Despite the Covid-19 pandemic, SMC has committed to pursuing various infrastructure projects to help stimulate the economy, including building the airport, which is seen to generate millions of direct and indirect jobs. At P734 billion, it is the largest single-item investment in the history of the Philippines.
SMC acquired larger excavators, a fleet of barges, tugboats, cranes, and dump trucks for the project, and is looking to acquire more as the project progresses.