WHAT used to be over an hour or two travel time, commuters will soon feel the ease of traversing the iconic Epifanio de los Santos Avenue (Edsa) in merely about 30 minutes as some portions of the government's decongestion initiative have already been completed while construction of others continues.
Thanks largely to President Rodrigo Duterte's political will, who has endeavored to reduce the perrenial monstrous traffic problem in this 90-year-old 23.8-kilometer circumferential highway as part of his massive "Build, Build, Build" infrastructure project.
Since time immemorial, the traveling public has been braving Edsa's daily bottlenecks that eat almost half of their work schedule, especially during rush hour and even heavy downpours. This could be mainly attributed to its over capacity as more and more vehicles ply here, according to Build, Build, Build (BBB) Committee Chairman Anna Mae Y. Lamentillo.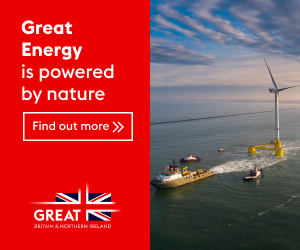 In a previous BusinessMirror report, she revealed that more than 402,000 vehicles now travel along Edsa everyday, 114,000 vehicles more or 39 percent higher than its original maximum capacity of 288,000 vehicles per day when it was built and extended in the 1930s and 1960s.
Lamentillio also bared that Edsa's congestion has also created an impact on the country's economy. In fact, she cited a study conducted by Japan International Cooperation Agency (Jica) that showed the Philippines had lost P2.4 billion a day in 2012 because of traffic woes in Metro Manila. Six years later, Jica reported that this figure had grown to P3.5 billion.
The masterplan
LED by Secretary Mark Villar, the Department of Public Works and Highways (DPWH) has been working closely with the national government on a plan to finally free Edsa from a long-standing gridlock by the time the President exits Malacañang at the end of his term in 2022.
The Edsa Decongestion Program is comprised of 23 projects with the end goal of linking the northern and southern part of the metropolis in just a span of 30 minutes. This initiative worth over P383 billion will be financed by a mix of private funds, general appropriations, and foreign aid. Set for completion by the end of Duterte's term in 2022, it seeks to divert around 200,000 vehicles away from Edsa and other key routes in the National Capital Region (NCR).
With the masterplan, however, the government does not intend to expand such main thoroughfare, Lamentillo pointed out. But rather, it involves alternatives to this major highway such as building and developing secondary highways and bridges, she noted.
The absence of these infrastructures over the years unfortunately has resulted in a congestion level of about 71 percent in Edsa, thus earning it a reputation of having the second worst traffic jam the world over. This means that drivers in Metro Manila would have to spend an average of 71 percent extra travel time in traffic.
Broadening road networks
ONE of the developments included in this grand initiative of the government is the Metro Manila Skyway Stage 3 Project, which has just been recently finished prior to its deadline by end of this month.
During its ceremonial opening, Villar told reporters that this 18.30-km elevated expressway from Buendia in Makati City to the North Luzon Expressway (Nlex) in Balintawak, Quezon City will boost the Edsa Decongestion Program and lessen travel time within end points of the highly populated metropolis. The DPWH chief added that the completion of the Skyway Stage 3 is indicative of Duterte's political will to link each city in Metro Manila within a time frame of 30 minutes.
This project has five sections—Buendia–Quirino Avenue-Nagtahan, Nagtahan–Aurora Blvd/Ramon Magsaysay Avenue, Ramon Magsaysay Avenue-Quezon Avenue, Quezon Avenue-Balintawak, and Balintawak Quezon City-Nlex Footbridge—that are expected to ease the flow of traffic along Edsa, C5 and other major thoroughfares by at least 55,000 vehicles daily. Once the Skyway Stage 3 officially opens before yearend, traveling from Makati to Quezon City will be reduced from two hours to only 15 to 20 minutes, while going to South Luzon Expressway (Slex) from Nlex will be shortened from 2.5 hours to only 30 minutes.
Earlier this year, two big-ticket projects under the EDSA Decongestion Masterplan were also completed: The Nlex Harbor Link Segment 10 and the Nlex Harbor Link R-10 Exit Ramp. The former is a six-lane divided elevated expressway stretching at 5.58 kilometers and linking MacArthur Highway and C-3. It uses the existing Philippine National Railway (PNR) railroad tracks that cut across Valenzuela and Malabon. Travel time from Valenzuela to C3 road in Caloocan was mitigated from over an hour to five minutes. The latter, on the other hand, is a 2.6-km, four-lane elevated ramp that connects Caloocan, Malabon and Valenzuela to Manila. Going to Nlex from Port Area was cut from one-and-a-half hour to 10 minutes.
Other finished projects were the widening of 4.75-km section of Radial Road 10 (R-10), including drainage system, lessening travel time between Manila and Navotas from an hour to 30 minutes; the development of Samar Street with the expansion of 1.086-km road linking Mother Ignacia Street and Timog Avenue in Quezon City; the broadening of 6.94-km Laguna Lake Highway, reducing driving time from Taytay to Bicutan from one hour to 30 minutes; and the NAIAX Phase II, a 14.85-km, four-lane elevated expressway from the endpoint of NAIA Expressway Phase 1 to Pagcor Entertainment City, easing travel time from 24 minutes to eight minutes.
Ongoing expressway projects
THE above-cited accomplished road initiatives are only a precursor to the completion of other big-ticket projects in the pipeline—all targeted to be done by 2022.
Expected to be finished before the year 2020 ends is the Fort Bonifacio-Nichols Field Road (Lawton Avenue), or widening of the 3.3-km Nichols Field Road from four- to six-lane. Adjacent thoroughfares like Edsa, South Superhighway and C5 will be decongested and the time going in and out of Bonifacio Global City (BGC) will be diminished.
The Mindanao Avenue Extension (Segment 2C) project is a 3.2-km, four-lane divided highway from intersection of Nlex to Gen. Luis Avenue that will connect the areas of Valenzuela, North Caloocan, Quezon City (Novaliches) and Nlex once finished this year. Travel time between Quirino Highway and General Luis Road will be mitigated from 1.5 hours to 20 minutes.
For next year, the Southeast Metro Manila Expressway, C-6 (Phase I) development is a 32.66-km (elevated and at-grade) expressway from Skyway/FTI, Taguig City to Batasan Complex, Quezon City that will cut driving hours between Bicutan and Batasan from 1.5 hours to 26 minutes. On the other hand, the Nlex-Slex Connector Road is an eight-km, four-lane elevated expressway extending the Nlex southward from the end of Segment 10 in C3 Road, Caloocan City to Polytechnic University of the Philippines in Sta. Mesa, Manila and connecting to the Skyway Stage 3, and mostly traversing along the PNR rail track. Travel time from Slex to Nlex will be cut from two hours to 20 minutes.
Meanwhile, slated to be finished by 2022 are the Manila Cavite Toll Expressway Project, C-5 South Link Expressway divided by six lanes spanning at 7.70-km from R-1 Expressway to Slex, with reduced travel time from 40 minutes to 10 minutes; and the Nlex Harbor Link Segment 8.2, an 8.35-km, four-lane divided expressway from Segment 8.1 at Mindanao Avenue to Republic Avenue turning right to Luzon Avenue up to Commonwealth Avenue in Quezon City, with eased driving time between the two end-points from 45 minutes to 10 minutes.
Connecting cities
SERVING as alternatives to Edsa, the bridge components of the decongestion masterplan connects the surrounding cities to the main thoroughfare of Metro Manila.
For this year, the BGC-Ortigas Center Link Road Project will bridge the two central business districts in just about 12 minutes. This project is comprised of the Sta. Monica-Lawton Bridge, a 440-meter (m), four-lane bridge across Pasig River connecting Lawton Avenue in Makati and Santa Monica St. in Pasig, and the Lawton Avenue-Global City Viaduct, a 565-m four lane viaduct structure traversing Lawton Avenue onwards to the entrance of BGC.
The China grant-financed Binondo-Intramuros Bridge, whose civil works are ongoing and targeted to be done by 2021, is a 680.00-lineal meter Basket-Handle Tied Steel Arch Bridge connecting Intramuros (at Solana Street and Riverside Drive) and Binondo (at San Fernando bridge) with a viaduct structure over Estero de Binondo.
Also scheduled to be finished by next year, the existing Estrella-Pantaleon Bridge will be replaced by pre-stressed concrete rigid frame bridge (V-shape piers) with corrugated steel webs with four-lane concrete deck slab of around 506.46 lineal meters to link Estrella Street at Makati side to Barangka Drive at Mandaluyong side.
Just starting out this year, the Pasig River & Manggahan Floodway Bridges Construction Project will have three bridges in the next three years built on a "Design and Build Scheme" with a total length of 3,393.9 l.m. (including approaches) crossing Pasig River and Manggahan Floodway.
On the other hand, the three connecting structures under the Marikina River Bridges Construction, which shall commence building next year until 2023, will have a total length of 3,187.3 l.m. (including approaches) crossing Marikina River.
Meanwhile, the Bataan-Cavite Interlink Bridge, which will be built also next year up to 2026, is a 32.15-km, four-lane bridge starting from Barangay Alas-asin in Mariveles, Bataan, crossing Manila Bay and terminating in Barangay Timalan, Naic, Cavite.
Amid uncertainties that the country has been confronted with—the Taal Volcano explosion early this year and the ensuing coronavirus disease 2019 pandemic that have caused delays in public works—the Duterte government, DPWH and stakeholders are working double time to make sure that the Edsa Decongestion Project is on track to meet its completion target within the term of the President, who pledged during his candidacy to address the worsening traffic situation in this busiest major thoroughfares not only in Metro Manila, but in the entire country as well.
Image credits: Joey Dalumpines /Presidential Photo