There's no stopping the holidays this year despite the setbacks; it's still a season we can make merry and bright. With the preference of people now to stay at home mostly, Sheraton Manila made this an inspiration for their "Home for the Holidays" offering. As early as now, the hotel has made their widespread of sumptuous spreads available.
Sheraton introduces its Festive Spreads To-Go that are perfect for home celebrations or intimate parties of 5 to 15 persons. Get to choose your star of the spread from Roasted Stuffed Turkey (Php 6,680, good for 12 to 15 persons), Roasted Ribeye (Php 9,500, good for 8 to 10 persons), Smoked Leg of Ham (Php 5,800, good for 8 to 10 persons), or Smoked Salmon (Php 5,100, good for 5 to 7 persons). Each set comes with a bounty of sides for sharing like penne pasta with creamy tomato and basil sauce, French beans with pancetta bacon, roasted honey sweet yams with clover honey drizzle, boursin cheese-whipped mashed potatoes, mixed greens with thousand island dressing, and an 8-inch maple walnut coffee cake.
They also offer a Korean-style of spread, from its Oori Korean Restaurant, with an option of Australian Beef Rump (Php 9,000, good for 8 to 10 persons) or Spanish Pork Belly (Php 6,500, good for 8 to 10 persons). Each set includes 5 banchan or Korean side dish of your choice and Oori's signature meat sauces.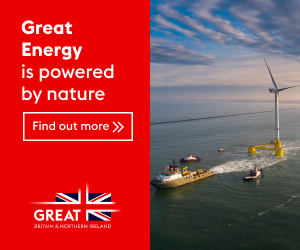 For corporate parties or virtual gatherings, Sheraton invites you to go on with the party and bring it to your place. They have 3-course Holiday Set Meals that starts at Php 1,500 that can include a 15-minute performance from Resorts World Manila's Live On-demand Virtual Entertainment (LOVE Project). Or the Hansik Box featuring 7 of Oori's Korean signature dishes with mocktail or cocktail. Delivery can be arranged via an exclusive courier, Delishvery of RWM.
Christmas celebrations must go on and begin it with having Sheraton Manila making it worry-free for you. It can also be custom-made for your requirements, so collaborate with them as early as now. For inquiries or reservations, call them at +63 2 7902 1800 or check @sheratonmanila on Facebook, Instagram and Twitter.