I was pleasantly struck by the phrase "a sense of epiphany" that Belinda Moore used during her webinar on "Reshaping Associations: The Impact of the Pandemic on Membership Models" for my organization, the Philippine Council of Associations and Association Executives (Pcaae).
As a Christian, I know of epiphany as Three Kings' Day or the Feast of the Epiphany and that it means "manifestation" or "showing forth." Generally, the term is used to describe scientific breakthroughs, religious or philosophical discoveries; now, it also means a sudden, intuitive perception of or insight into the reality or essential meaning of something, usually initiated by a simple occurrence or experience.
This enlightening realization is the context of Belinda's use of the term when she related a story of how a member of a marine rescue association finally appreciated being a member when he was saved by his fellow members in a sea mishap that almost cost his life. He finally understood the importance of being a member because he himself benefited from it.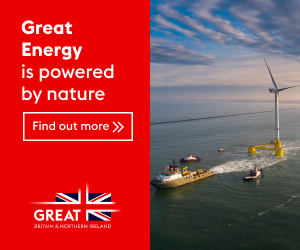 The story resonates to most associations. Members, especially during this pandemic, search for meaningful benefits from their associations although not necessarily related to saving lives. As associations, their main purpose is to create a positive impact for members.
Belinda, a director at the Strategic Membership Solutions (SMS)—Australia's foremost consulting and advisory services company that specializes in strategy, sponsorship and membership support for associations, charities, unions and other not-for-profit entities—has cited the following five ways to deliver a powerful impact to members:
Understand the value you need to provide to your members. This value is a meaningful contribution to the success of something important to the member, e.g., a fantastic career, a great lifestyle, a successful business, a healthy planet, solving their problems or what keeps them up at night.
Articulate the benefits that create value. Benefits are the outcomes required to achieve the desired value, e.g., expressing how you can help members sell more products, reduce costs, increase profile in their industry, or gain new skills that will lead to career success.
Ensure you have the features to deliver the benefits. Features are the products you offer to create the benefits. They fall into one of three categories: exerting influence, directly providing services, and/or facilitating community, e.g., discounts on insurance coverage, or advocating to the government.
Create communication processes that convey value. The value of membership is often intangible, making it difficult to articulate. This means segmenting and targeting your communications to ensure the right people receive the information they need in a manner that will inspire the right action.
Measure and report against the tangible impact you make. Success is about creating tangible outcomes for members that are related to purpose. This means measuring, reporting, and constantly refining and innovating to enhance the impact your association is making.
So what was my sense of epiphany from Belinda's webinar? It was when she said about an association: "its purpose is the fuel and impact is its goal."
The column contributor, Octavio "Bobby" Peralta, is concurrently the secretary-general of the Association of Development Financing Institutions in Asia and the Pacific and the Founder & CEO of the Philippine Council of Associations and Association Executives. PCAAE is holding the Associations Summit 8 on November 25 and 26, 2020 with the theme, "Leading with Agility." The two-day virtual event is supported by Adfiap, the Tourism Promotions Board and the PICC. E-mail inquiries@adfiap.org for more details on AS8.