When the initial lockdown dubbed as Enhanced Community Quarantine was first declared in the National Capital Region and other parts of the country as a result of COVID-19, classes in all levels were suspended indefinitely as everyone was asked to simply stay home.
Even though it was already March and there were only a few weeks of classes remaining for many students, the pandemic still had a devastating impact especially to them and their parents who were not able to experience the traditional graduation ceremonies. There are also those who intended but did not get to take summer classes as well as those who are enrolled in schools with trimester systems and those who are advancing to the next school level are wondering when they will ever see the inside of a classroom again.
And then there are the teachers who are equally anxious to return to the noble profession that allows them to shape young minds and hopefully mold them into model members of society.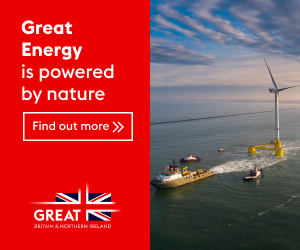 Thankfully, Department of Education officials had the presence of mind to remain proactive as they sought to find ways how education will not be disrupted under conditions now generally referred to as "the new normal."
"To properly address how education will continue amidst the pandemic we are facing now, DepEd created the Basic Education-Learning Continuity Plan (BE-LCP). As we identified that face-to-face classes will not be safe for everyone, schools must find ways for learning to continue amidst the threat and uncertainties brought about by COVID-19, while ensuring the health, safety, and well-being of all learners, teachers, and personnel of the Department," DepEd pointed out.
During the development of the BE-LCP, inputs from different units and field offices of the Department, from the Philippine Forum for Inclusive Quality Basic Education or Educ Forum, and from the Chairs of the House and Senate Committees on Basic Education respectively, were gathered. All these contributions were integrated and harmonized by the Executive Committee and Management Committee under the direction of Secretary Leonor Magtolis Briones. It also looked into the results of an online survey of more than 700,000 respondents; and a survey of teachers' readiness for distance learning delivery.
Like the country's health officials, it is also the job of DepEd officials to assuage the public's fears and assure everyone concerned that classes will re-open at some point. Planning, crafting and ultimately implementing the BE-LCP was certainly not without its share of challenges. Understandably, the department admitted that there was distrust and doubt from the affected stakeholders.
"People cannot be blamed as they feared that their family, especially their children, would be infected with the virus once classes started. Aside from that, we also face numerous setbacks such as the realignment of the budget for this year. The budget was originally designed for face-to-face learning but the Department has to adjust its budget mid-year to address the needs of the new normal in education."
And then, DepEd also faced the dilemma of having to decide to continue education or postpone it further, given the circumstances.
"We did think that education should not be hindered even if there is a pandemic but this would be successful if everyone would follow the required health standards set by the government."
With ahis in mind, the department instituted measures designed to ensure the safety of teachers, parents, students and other school personnel.
To also make sure that worries and fears that the learners, parents, and teachers will be eased, DepEd also held "numerous distance learning simulations to the different schools to showcase that BE-LCP implementation would be successful and possible as this time."
DepEd said "[the department] also utilized the recalibrated and prolonged joint Brigada Eskwela – Oplan Balik Eskwela to strengthen partnerships and receive assistance from different non-government organizations for the printing of self-learning modules, disinfectants for the DepEd establishments, and others."
In crafting its BE-LCP with the help of international and local partners, the department also developed DepEd Commons and DepEd TV to give learners, teachers, and parents alternative educational platforms amidst the quarantine status of several areas.
It's also worth noting that the Department also made several interventions to assist hundreds of private schools who are nearing closure because their respective school relies upon the tuition fee they are receiving from their students but due to this pandemic, thousands of students opted to go to public schools as it is more convenient.
"DepEd has also placed Mabisang Aksyon to every issue that we encounter. We assisted the students as they continue to cater to students through their Senior High School Voucher Program and they are doubling their efforts to assist the displaced private school teachers."
Health and Safety Protocols, and Alternative Work Arrangements were also established in offices and schools as part of the Angkop na Proteksyon program that allows for the realignment and augmentation of available funds in the BE-LCP to ensure continuous provision for the work and safety needs of teachers and personnel such as provision of Personal Protective Equipment (PPEs) and other sanitation supplies which can lessen and prevent the transmission of COVID-19.
DepEd also conducted several Mental Health and Psychosocial Support Services (MHPSS) to learners, teachers, parents and personnel to strengthen their mental resilience under this stressful situation.
"DepEd also recognizes the impact of the COVID-19 pandemic to a person's mental health. Through its Disaster Risk Reduction and Management Service (DRRMS) in coordination with various Central Office units and partners, DepEd launched a series of Mental Health and Psychosocial Support Services (MHPSS) provisions for learners, parents, and its personnel."
As the mandatory implementation of online classes is unprecedented, DepEd is also aware that not everyone will get it right in the initial stages. This is also why the department launched #DepEdErrorWatch to properly address all the errors on the self-learning modules produced on the respective localities. This is also to correct and make sure that the following learning materials would be quality assured to be released to the students. They've also identified areas of concerns at this point.
"The House of Representatives also approved the proposed budget by the Department of Education. However, we would welcome more funding to further respond to the needs of distance learning. In terms of capacity building, we also need to train more parents and teachers to continuously guide them in this transition. Our connectivity issues must also be addressed and we are working with the Department of Information and Communications Technology and other private partners to provide better internet service in schools."
Despite the expected birth pains, initial feedback from parents, teachers and students on DepEd's BE-LCP have so far been encouraging. While not a few are still hoping to go back to the old normal, adjusting to the new normal is not as difficult as many imagined before classes resumed. Still, DepEd is very clear on what is foremost on their minds.
"As of now, we are still addressing all the concerns and issues sent to us by our stakeholders because their health, safety, and learning are on top of our priorities," DepEd concluded.