Even if people have a lingering illness or do not feel well, they will think twice about visiting the hospital because of the fear of contracting Covid-19. One way of getting that much-needed medical attention is through telemedicine.
Dr. Mike Muin, CEO and Founder of MedProjects Inc., a health-care IT consulting company, explains that telemedicine is the remote diagnosis, treatment and management of patients using information and communication (ICT) technologies.
"The operative word is remote," Dr. Muin explained. "Telemedicine encompasses any kind of patient care process or clinical workflow, enabled by ICT, where the patient and the clinician are not in the same location."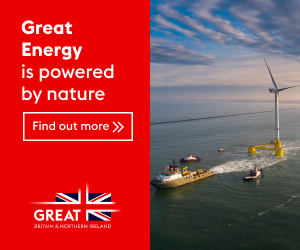 He added that the concept of telemedicine has been around since the introduction of telephony and computers. Many doctors, clinics and hospitals have tried and experimented with various technologies to deliver care to "out of reach" areas.
According to Dr. Muin, in the mid-1990s, the University of the Philippines-Philippine General Hospital (UP-PGH) started looking at telemedicine to improve the delivery of care not only for hospital patients but also for patients in underserved areas of the country. The doctors there worked with the Department of Health and the UP College of Medicine and used research grants to explore the potential benefits and value of this field.
Formal research
In 1998, the National Telehealth Center was started under UP to become the formal research and implementation group in the country to address and solve medical problems in the country using ICT as a potential solution.
He added that many institutions have worked with telemedicine for years and there "are solid implementations in the areas of teleradiology, teledermatology and teleconsults in the world." However, the Covid-19 has highlighted the benefits of telemedicine, thus, there has been an increase in the use and adoption of these technologies in healthcare."
"This pandemic has definitely shown the value of telemedicine in the delivery of healthcare. The identified benefits will be pushing the healthcare IT industry to innovate in this area and solve the various challenges and limitations," Dr. Muin said. "Telemedicine will definitely be an integral part of the future of medicine."
New App
In the midst of the pandemic, a company has been able to introduce a telemedicine app that is now available for public use and that is the PPD for Patients app which was developed by Medicomm Pacific Inc. Medicomm Pacific is a publisher of credible, innovative, functionally-designed, information packed reference systems that are dedicated to the healthcare industry. One of its publications is PPD or the Philippine Pharmaceutical Directory.
Medicomm Pacific is also the company behind TheFilipinoDoctor.com, an online directory that offers a wide selection of doctors based in the Philippines. The site provides visitors with information on relevant information on the doctors' qualifications, medical practice, specialty, subspecialty, fields of expertise, training, educational background and clinic schedules.
The PPD for Patients app was introduced by Dr. Marthony Basco, Medicomm Pacific's Medical Director, through his guesting on Johnson and Johnson's School of Gentle which was hosted by Bianca Gonzalez and aired on Facebook Live.
Consult opportunity
Dr. Basco explained during his guesting that the PPD for Patients app gives Filipinos the opportunity to consult with a doctor of their choice. Additionally, details about your consult and other relevant medical information will be stored in the Cloud to ensure data security and privacy.
"One of the problems that patients encounter is that they have difficulty deciphering their doctor's handwriting when it comes to prescribing their medicines," Dr. Basco related. "Through the app, the patient will receive an e-prescription which he can use to purchase medicines either online or at any drugstore."
If any diagnostic or blood exams need to be done, the doctor's orders can also be made available through the app. The doctors' fees can be paid online thorough bank transfer, credit card or through virtual wallets like GCash. There are already a number of HMOs or health maintenance organizations that cover teleconsults. Patients only need to check with their HMOs and seek their approval prior to the consult.
"With the PPD for Patient app, we assure you that all our doctors are credentialed and licensed to practice in the Philippines," he said. "All you have to do is download the PPD for Patient app through Google Play Store and Apple store."
Reliability
When Gonzalez asked about the reliability of telemedicine since the patient is not personally seen by the doctor, Dr. Basco said telemedicine will work more for patients who need outpatient services. This would mean a doctor's consult for fever, cough and colds and any skin problems.
Telemedicine, however, will definitely not work with emergency or urgent cases like strokes, heart attack and trauma, among others. These cases will need immediate attention at the hospital's emergency room.
Since Dr. Basco is a pediatrician, he advised parents that children will need to go to the hospital if parents notice that their child is still feverish after two days, if the child coughs persistently and has affected his appetite, if the child is not his usual self and if the child experiences abdominal pain.
"If you notice these conditions in your child, it is best to be on the safe side and bring him to the hospital so that the doctor can attend to them immediately," he said.
Engagement
For his part, Dr. Muin expects "more doctors, clinics and hospitals engaging with their patients via telemedicine platforms."
"As the adoption in the healthcare sector grows, we will see more IT companies developing and introducing new and more sustainable innovations in telemedicine, including bandwidth requirements, device capabilities and integrated healthcare applications," he said.
He is also confident that the telemedicine platforms will find ways to incorporate different payment methods into their systems.
"HMOs and health insurance companies will also start to get on bard with the use of telemedicine in their plans and packages for patients," he added.