PROPERTY rights of all Filipino citizens, regardless of gender, are well protected in existing statutes, and there is no need to legislate a "same-sex civil union" for the purpose, Senate President Vicente Sotto III assured at the weekend.
Interviewed by DWIZ, Senate President Sotto said the move by some lawmakers is even at risk of legal challenge later on for being "class legislation," so they should simply review the Civil Code, where the property-rights protection sought for homosexual partners—and all others, for that matter—may be found.
Sotto noted this, as proponents of same-sex civil union in the House of Representatives, citing Pope Francis's recent controversial remarks that supposedly encouraged this, have moved to restart their campaign.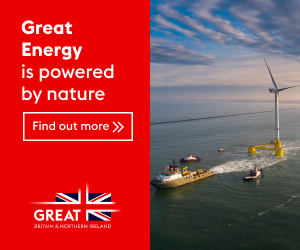 The first salvo was fired by Rep. Pantaleon Alvarez last week, as he revived his call for, among others, allowing same-sex civil unions and legislation allowing for de facto divorce in the country.
Ako Bicol weighs in
At the weekend, Ako Bicol party-list expressed "full support to the stand of Pope Francis recognizing same-sex civil unions."
Ako Bicol Rep. Zaldy Co said in a statement, "The Holy Father, the anointed leader of the Catholic Church, has spoken. While some were understandably upset or shocked, we must take the Pope's words in their proper context. Same-sex civil unions are totally different from the holy sacrament of matrimony in Church."
Co said while the Pope's words carry a lot of weight, the Philippines has yet to pass a law allowing same- sex civil unions.
"I think the Pope explained it beautifully: 'Homosexual people have the right to be in a family. They are children of God,'" Co said.
He cited the need for a civil union law so that same-sex couples could have some legal protection.
Advocates of same-sex civil unions had cited examples of homosexuals who had been in a long partnership, but who could not be entitled to the rights granted by law to heterosexual couples, especially when one partner dies.
It's all in our laws–Sotto
However, Sotto told DWIZ, partly in Filipino, "that is covered, they are all covered [by existing statutes]. The good lawyers will tell you that when two people living together or in partnership" but not disqualified by law because both are unmarried, "decide to buy a property, they share in it. No law is needed for that. They both paid for it, so they share ownership. The law looks at people equally. It is blind to your gender."
Thus, Sotto continued, "if you're not doing anything illegal, if you're both unmarried, you lived together, what's illegal there?" There is "nothing that needs to be legalized there, right?"
On the other hand, a move to legislate in order to protect the rights of homosexuals might be construed as class legislation, Sotto said. "Everyone has civil rights," he added, including those in so-called same-sex unions.
At the same time, Sotto noted that Pope Francis, in a now widely quoted remark from a documentary—but the origins of which were allegedly pieced together from different contexts—did not use the term "same-sex union, he said, homosexual."
Sotto explained that obviously, the Pope "used the word 'homosexual' because he was referring to the individual [being oppressed in some families that disown them], not the pair."
At any rate, Sotto added, what is termed as "same-sex union" is in fact "accepted here in the Philippines."
He explained why: "We know that when two people live together, or we find out they're living together, no one takes an issue with it, especially if they're both unmarried, right? There's no problem. What is there to legislate?"
Unless, Sotto added, "you just want to open the door for same-sex marriage. If that is your goal, then you must change the Constitution and the Family Code." That, he said, might be the real goal, not the protection of civil rights, since, "under our civil rights [statutes], we are all equal, homosexual or not."
'Check what Pope said'
Meanwhile, Sotto advised those now riding on the supposed remarks of the Pope to revisit the original Spanish replies he gave a controversial documentarist, whose use of such quotes is now being questioned.
The Catholic News Agency did an analysis of the documentarist interview's transcript and showed that other papal comments on homosexuality featured in "Francesco" were compiled by heavy editing of the video footage of the Pope's 2019 interview with a Mexican broadcaster which the Vatican had made available to the filmmaker.
"Francesco" presents Pope Francis saying the following, when asked on his approach to pastoral care: "Homosexuals have a right to be a part of the family. They're children of God and have a right to a family. Nobody should be thrown out, or be made miserable because of it."
While the pope did say those words on camera, he did not say them in that order, or use those phrases in immediate proximity, the CNA analysis pointed out.