In the early days of the pandemic lockdown, when authorities had everyone confined in their homes, a unique thing pleasantly happened in Metro Manila. In that period of time, we rediscovered the sound of nature in our city with the birds singing in the early mornings and the crickets chirping in the evening, as if reminding us of our Angelus obligations to our Almighty. Previously drowned out because of the traffic noise, these sounds are Mother Nature's way of talking to us. We heard the silence, and we listened.
We thought then that this was a good thing, together with the clearer skies, which will hopefully be carried into the new normal after the pandemic. But we were wrong, unfortunately. Just as soon as the restrictions on public transport were lifted, we realized that the noise that we never missed was back again—coming from jeepneys with their ear-splitting music, the loud motorcycles, and the endless honking of horns. When will we ever learn? We thought that the pandemic lull would give us that chance to correct our mistakes on the road, including noise and pollution. Were we wrong? Or can we still do something about them; now that we have tasted a bit of how pleasant a quieter city life can be to one's soul?
A quieter environment makes for a healthier community and the well-being of individuals. Noise in many countries is seen as a health hazard. The implementation of noise regulations by governments is seen as an indicator of the economic development of a country. The more developed the country, the greater enforcement of such laws. We do have the necessary national and local regulations to ensure a quieter environment. On a national level, we have, among others, the Anti-Noise Law that recognizes the dignity, privacy, peace of mind and space of individuals. We even have noise standards that set the acceptable decibel levels and regulatory measures under the supervision of the Environmental Management Bureau of the DENR. At the local level, we have the Local Government Code that empowers local government units to promote the general welfare of the citizenry. Thus, many cities and municipalities have adopted ordinances of varying degrees of intervention against noise pollution. With regards to transportation, roadworthiness regulations enforced by the Land Transportation Office immediately disqualifies un-tuned up vehicles or those intentionally set up to be sound irritants, like those motorcyclists who seem to think that noise relates to speed.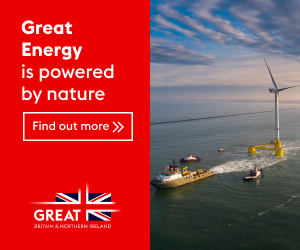 Despite these laws, noise pollution persists and is now unfortunately back with a vengeance. We are not just blaming the lack of enforcement—though this is a major factor. One cannot deny the presence of a misplaced behavior in some of our co-city dwellers that see such violation of individual space as being too trivial, even too elitist; and that to complain about noise made by others is an affront to the community. Absurd and misplaced. We see this in our neighborhood videoke artist who thinks you owe it to him when he belts out a masterpiece. In our streets, it is even worse, especially now that the authorities are all focused on the pandemic.
It is true that in the hierarchy of priorities, noise nuisance goes farther down than poverty, traffic and other urban problems, especially in a third world setting like the Philippines. Such bothers are secondary when it comes to empty stomachs and empty pockets. But, at the same time, more pressing priorities are never an excuse for failure to implement the law, including the right of citizens to have a quiet and peaceful environment. We still have a chance to push for a quieter environment as we have seen during this pandemic. Indeed, we briefly enjoyed the peace and quiet of Mother Nature early on in our lockdown. We hope that after the pandemic we will continue to enjoy the tranquility and peace brought about by Mother Nature's sound of silence.
Thomas "Tim" Orbos was formerly with the DOTr and the MMDA. He has completed his graduate studies at the McCourt School of Public Policy of Georgetown University and is an alumnus of the MIT Sloan School of Management. He can be reached via e-mail at thomas_orbos@sloan.mit.edu