FWD Life Insurance Corp. (FWD Insurance), part of the pan-Asian FWD Group, has launched #WeKanDuuThis campaign with the Philippine Basketball Association (PBA) via FWD Kamustahan Live episodes on Facebook.
This initiative highlights the importance of financial protection in these tough times through its digital products, KanMend and KanLive.
"As PBA's official insurer since 2016, we've encouraged Filipinos to pursue their passion in basketball and live life with less hesitation. We strive to inspire positivity especially during these trying times," said Roche Vandenberghe, vice president and head of marketing at FWD Insurance. "Together with the PBA, we encourage them to financially protect themselves and their loved ones, so they are prepared for anything and can seize every opportunity to celebrate living."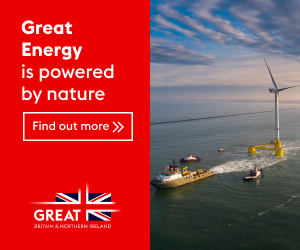 In the Kamustahan episode, some of the PBA players shared how they coped with the coronavirus disease 2019 (Covid-19) pandemic, while keeping themselves and their loved ones safe and secure health- and financial-wise.
Barangay Ginebra San Miguel's Scottie Thompson, for instance, conceded that one of the painful things he experienced was closing some of the branches of the gym business he owns and letting go of some of the employees who had been with him for some time.
For the meantime, he said he took another gig: "Habang walang PBA, construction worker muna!"
Garvo Lanete of NorthPort Batang Pier shared what he had to give up during this crisis: "My biggest sacrifice—'yung wedding ko dapat 'nung June. Ginawa namin, next year na lang para mas safe."
Many of the players find the pandemic an opportunity to spend more time with their families.
Baser Amer of the Meralco Bolts said, "Nakikipaglaro ako sa baby ko."
Rain or Shine Elasto Painters' Gabe Norwood gets his adrenaline rush from other sources these days. "Having three young boys is a workout in itself. I like to think I'm getting my cardio-related exercises just chasing them around the house," Norwood said.
Arwind Santos of the San Miguel Beermen, on the other hand, shared his deepened appreciation for his family, especially his wife.
"Iyong sacrifice na nakikita ko 'yung nagpapaligo ka ng bata, nagluluto ka. Now I realize sobrang hirap pala ng ginagawa ng asawa ko. Malaking bagay na nakakatulong ako," Santos said.
Meanwhile, Robert Bolick also of NorthPort Batang Pier is now recovering from a knee injury he suffered last October and preparing again by practicing the sports.
PBA Commissioner Willie Marcial stressed the importance of the support that they had been getting from FWD Insurance.
"Some of our employees who had critical illnesses received their benefits. This is why being insured is especially important because life can be uncertain," Marcial said.