An Emerging Innovation for Growth (EIG) Program powered by the "Searca innovEIGhts" model of open collaboration for academe-industry-government partnerships was launched on October 14.
At the virtual launch held virtually via Facebook and Zoom, Director Dr. Glenn Gregorio of Southeast Asian Regional Center for Graduate Study and Research in Agriculture (Searca) said: "The current situation has given us more opportunity to highlight the importance of agriculture. Moreover, technology and innovation, especially digitalization in agriculture, is more than ever crucial in the time of Covid-19."
He noted the challenging task of ushering the farmers from obsolete ways of farming, limited to a production perspective, toward an agribusiness mindset in an innovative agriculture ecology called Agriculture 4.0.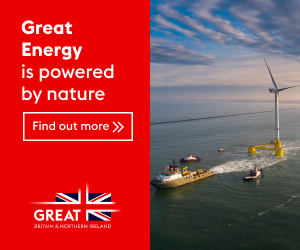 It is a concept of the future of agriculture focusing on the use of big data, Internet of Things, precision farming, and disruptive agriculture for increased business efficiency.
Gregorio pointed out that this requires working together with partners and organizations who share this goal.
"That is why under Searca's recently launched 11th Five-Year Plan with an overarching theme of Accelerating Transformation Through Agricultural Innovation [Attain], we commit to introduce innovations and platforms that will benefit stakeholders in agriculture," Gregorio said.
Its 11th Five-Year Plan pushes Searca to achieve multi-dimensional and multi-stakeholder transformational changes through agricultural innovations.
The Emerging Innovations for Growth Program was established to develop pioneering innovation and technology incubation programs, platforms, policies, protocols, and partnerships.
"Sarca's innovEIGhts model will support, facilitate, and implement co-created and co-piloted agribusiness incubation, information and technology transfer projects, and impact- and action-driven extension and technical assistance engagement for Southeast Asia," said Searca Emerging Innovation for Growth Program Head Dr. Rico C. Ancog.
He said the innovEIGhts components consist of "Index" for gap analysis and best practices benchmark, "Serves" to provide farmer advisory support for innovation, "iDeates" to come up with practical and technical solutions, "Blocks" for rapid prototyping of inclusive technology, "A4Life" to build an agribusiness incubation network, and "Space" to be the platform for open innovative collaboration.
"We're now calling for open collaboration, which is the kind of culture that Searca would like to operationalize. We are, therefore, here to partner with institutions from the academe, industry, and government," Ancog said.
"We are reaching out to donors and co-funders. We are ready to co-pilot innovative projects with co-implementers. We are here to join hands with co-enablers towards realizing Agriculture 4.0," he added.
He pointed out that "what we hope to achieve are outcomes or solutions that can be described as transformational innovation."
Such solutions may include technology adaptation, prototypes, and agripreneurship start-ups toward making a positive impact on all the players in the agricultural value chain, from the producers to consumers, and in the "lives of farming families not just in the Philippines but across Southeast Asia."
Ana Margarita "Ginggay" Hontiveros-Malvar, senior adviser for GoNegosyo AgriPreneurship, and Paco Magsaysay, CEO of Carmen's Best Ice Cream, keynoted the Searca innovEIGhts launch event. They shared their agripreneurship journey and lessons learned along the way.
Agripreneur and media star Nico Bolzico, founder and president of LM10 Corp. and Siempre Direct Corporations, which help agribusinesses from investing in projects to providing innovative technologies in agriculture, also supported the launching.
"Thank you so much for pushing for innovative agriculture. I think it is something our country really needs. I think the Philippines has a lot of potential," Bolzico said in a pre-recorded video.
He added that it's just a matter of communicating and showing people how much can be done in agriculture in the Philippines and also how important agriculture is in the Philippines.
"If you think about it, everything comes from the land. And agriculture is probably the only sector that is present everywhere and is the primary sector that we need to have developed," Bolzico said.
He reiterated the value of collaboration, which is at the heart of Searca innovEIGhts, saying "there's a lot of talent in the Philippines; there's a lot of very brilliant people and it's just a matter of getting them together, having a common objective and pushing for it."