AS the eldest daughter, somehow, Alicia (not her real name) knew she would continue studying along with her brothers. But it almost did not happen for her.
When she turned 12, some relatives told her father, who had suddenly lost his job on the eve of enrollment, "It's more important to keep your six boys studying since they'll be working. Your girl is 12 now [and] in a few years she will get married and her husband will feed her. She'll be of no economic value to you."
The statement came as a complete shock to one of Alicia's uncles. He immediately intervened and put a stop to the nonsense. Another aunt also stepped in and endeavored to help Alicia find scholarships to keep her in school. "So from age 12, I had to fend for myself academically."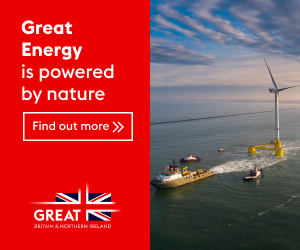 But that was over five decades ago. At home, Alicia eventually became the primary breadwinner of the family as she built her career. In the workplace, she is considered one of the most respected leaders in her field of choice.
She has worked to help many young men and women find their way in the world while supporting her family. All these would not have been possible if she hadn't been saved by her "guardian angels."
But not all girls are as lucky as Alicia.
Many of them end up married off to older men or become mothers even before they reach their teen years. They became victims of the deafening silence that surrounds the issue of child brides and teen mothers.
Teen brides and mothers
BEFORE celebrating their 15th birthday, a total of 59 children got married in 2017, according to data released by the Philippine Statistics Authority (PSA). An overwhelming majority of these children, 51, were girls. PSA added that around 32,353 teenage girls between 15 and 19 years old got married in the same year.
While none of these teen brides were married in the Roman Catholic Church, 31 of them were married according to Muslim tradition and 17 were married through a tribal ceremony. The data showed two were married through other religious ceremonies and one was married through civil rites.
Among the 15- to 19-year-olds, some 13,199 were married through civil rites; 11,715 were married in the Roman Catholic Church; and some 5,860 of them were married in other religions. Less than a thousand of them were married according to Muslim tradition and through tribal ceremonies.
In a recent statement, the Philippine Legislators' Committee on Population and Development (PLCPD) said child marriage exposes children, particularly girls, to many and sometimes lifelong and irreversible negative health and development impacts.
"According to the PSA, marriage and family matters is the top reason for girls dropping out of school, while pregnancy- and childbirth-related complications among young mothers account for 22 percent of all maternal deaths in the country. Early pregnancy also has negative consequences for the health and survival of the child of the young mother," PLCPD said.
Apart from child brides, teen pregnancy is also among the most pressing issues of today.
Based on the 2017 National Demographic and Health Survey (NDHS), 9 percent of women age 15 to 19 are pregnant with their first child or are already mothers, a decline from 10 percent incidence in 2013.
The Commission on Population and Development (Popcom) said teenage pregnancy has been on the rise in the Philippines in the past few years and pregnancy among children aged 10 to 14 years old more than doubled in just over 10 years.
Popcom cited data from the PSA, which showed there was an increasing trend in the number of births from mothers aged 10 to 14 years old. About 2,250 live births from very young adolescent mothers were reported in 2018.
Statutory rape
Popcom Executive Director Juan Antonio Perez III said, in a recent webinar hosted by the Zonta Club of Metro Ortigas to celebrate the International Day of the Girl Child, that one of the worrying trends is that births among these teen mothers were sired by older fathers.
"Births among minor mothers are generally sired by older fathers [20 and above] at 64 percent, with only 36 percent fathers age 10 to 19 who were reported or who have acknowledged the births," Perez said.
Of the 62,341 births from mothers aged 10 to 17, some 26,971 were sired by fathers aged 20 to 29 years old. This includes the birth of a child born of a 10-year-old and 11-year-old mother.
Based on the data shared by Perez, another 11-year-old gave birth to a child sired by a 52-year-old; a 14-year-old mother gave birth to a child sired by a 61-year-old; two 15-year-olds gave birth to children sired by a 62- and 76-year-old; and two 16-year-olds gave birth to children sired by a 73-year-old and by an over 80-year-old.
The PSA data also showed that of the 62,341 births, some 16,694 were sired by fathers who are between 15 and 19 years old, while another 16,371 births did not state the age of the father.
"Many of them are probably cases of abuse. Most likely," Perez earlier told the BusinessMirror. "Once you see someone 10, 11, 12 years old giving birth, there's abuse there. That's statutory rape. So we should be doing more. Even the hospitals should be reporting. It should be a signal. People are just not conscious about it."
With teenagers becoming pregnant early, Popcom said the discounted lifetime wage earnings foregone by a cohort of teenage women 18 to 19 years resulting from early childbearing is estimated on the average at P33 billion.
Perez explained the age-earnings (wage rate) profile is higher among those who completed high school compared to those who did not. Early childbearing reduces age-earnings (wage rate) profile through its effect on high-school completion.
The situation becomes even more dire with the Covid-19 pandemic. Perez said the lockdowns may have increased the number of teenagers who became pregnant.
Assuming a 9.5-month quarantine period, according to the University of the Philippines Population Institute (UPPI) and the United Nations Population Fund (UNFPA), teen pregnancies among 15- to 19-year-olds could increase by 21.4 percent or an addition of 18,000 pregnancies this year.
Perez said the data showed that the expected 84,000 in a year without lockdowns would increase to 102,000 pregnant teens this year.
Change through legislation
IN order to bring about change, several nongovernmental organizations are rallying behind the bill filed by Sen. Risa Hontiveros which will prohibit child marriage in the Philippines. The bill was recently approved by the Senate on second reading.
The proposed bill seeks to provide equal protection for all girls in the country by explicitly prohibiting child marriage and criminalizing its facilitation and solemnization.
PLCPD said the bill defines child marriage as an act of child abuse punishable under Republic Act 7610, or the Special Protection of Children Against Child Abuse, Exploitation and Discrimination.
"Affirming that marriage shall be entered into only with free and full consent of intending spouses, the bill declares that betrothal and child marriages shall have no legal effect. Aside from these, the bill enjoins national government agencies and local government units to launch programs that will help prevent the practice of child marriage," it added.
The bill, PLCPD said, will address the prevalence of child marriage in the Philippines, where one in six Filipino girls gets married before reaching the age of 18.
Despite laws setting the minimum age for marriage at 18 years old, PLCPD said child marriage happens in the country due to the Code of Muslim Personal Laws.
It said that these laws allow parents to marry off their children at puberty; cultural tradition among communities, and poverty and lack of education, among others, are also factors. However, cohabitation among children is also often practiced as a result of early pregnancy.
Apart from this, there are several bills filed at the Senate which seek to raise the age of consent from the current 12 years old. In some Senate bills, the proposal is to raise the age of consent to 15, 16 and 18 years old.
In a recent budget hearing of the National Economic and Development Authority (Neda), of which Popcom is one of seven attached agencies, Undersecretary Juan Antonio A. Perez III said raising the age of consent can help "scare off" older individuals from exploiting teenagers.
Perez added Popcom is recommending that the Senate also look into including all minors who are giving birth, many of whom are part of the vulnerable population, to be given social protection.
He said when teenage girls become pregnant, they drop out from school. If their family receives a conditional cash transfer (CCT), this government assistance will stop with their pregnancy.
The Popcom Executive Director said these children should then be given assistance not only during their pregnancy but until they reach the age of 25 to help them support themselves and their child.
The girl child's fate
ALICIA considers herself lucky for having an outspoken uncle and a resourceful aunt who fought for her rights to be educated. Their help opened the doors to so many opportunities.
With all the struggles she went through, juggling housework as the eldest daughter while keeping a scholarship since age 12, Alicia looks back with a sigh, and says, without any bitterness, "I guess I became 30 when I turned 12."
But her thoughts go out to all the millions out there whose screams are being drowned by the silence that keeps them from maximizing their potential as girls, as women.
"I was lucky to have 'guardian angels'. But millions of girl-children don't. [There is] unimaginable lost opportunity, both for them and their country," Alicia said.
Image credits: Nina Vaclavova | Dreamstime.com