Carousell (formerly OLX) , one of the world's largest and fastest growing online classifieds, will be holding "The Great Property Sale", a month-long campaign gathering the best real estate deals online. Up to one million pesos in discounts are offered to potential buyers as the world shifts to a work-from-home arrangement brought about by the pandemic. 
In the emerging world of digital ecosystems, the real estate sector is on the threshold of significant change. Traditionally, the industry was about developing, operating, maintaining, and selling assets. But recent global trends suggest a more welcoming shift towards customer centricity. With many buyers keen for solutions from a digital standpoint, massive value will be in play such as simplifying the tedious home buying journey of interested property buyers. 
Running from October 12 – November 12, 2020, "The Great Property Sale" offers a wide variety of selection in homes, properties, and condominiums with hundreds of fresh listings daily. It guarantees a hassle-free experience of browsing and buying properties online guaranteed with quality listings and convenience through the Carousell platform. Major property developers such as Suntrust Properties, Damosa Land and Zobelle 88 Construction and Development Corp. will be offering significant discounts during the promo period. Those looking for foreclosed properties will also find listings from BPI Buena Mano.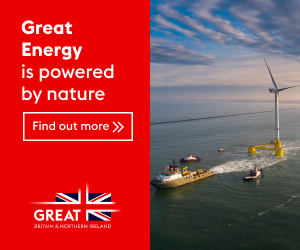 Shine Resurreccion, Head of Property at Carousell Philippines shared, "Carousell has witnessed the challenges of finding properties and homes, especially during these unprecedented times. A lot of Filipinos are trying to rise above the limitations this pandemic has posed; whether it's through relocation or investment opportunities. With "The Great Property Sale", the nation will gain access to curated collection of properties from a trustworthy pool of real estate brokers, entrepreneurs, and property developers to help them kickstart their home journey."

"The Great Property Sale" will be a curated collection of valuable properties available in Metro Manila, Cavite, Bulacan, Rizal, Laguna, Pampanga and Cebu City. If you are from the real estate community and would like to include your listings, you may email ask.phproperty@thecarousell.com for inquiries. For more information on "The Great Property Sale," visit www.carousell.ph.