FROM running 42,195 kilometers under extreme conditions, Rio 2016 Olympian Mary Joy Tabal is now running an online pastries business in the confines of her kitchen in Cebu.
"It's one way of shaking off the anxiety of not doing what i love most—running," Tabal told BusinessMirror, adding, with a chuckle, "it's still running, right, running a business."
But running for training is not totally lost in Tabal's day-to-day regimen—there's the rescheduled Tokyo Olympics in 2021 to look forward to.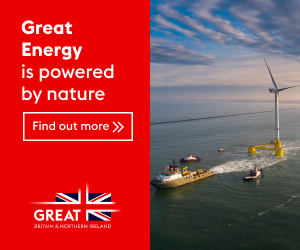 "I do run every day, train even in a limited capacity," said the 31-year-old Tabal from her home in Barangay Guba, Cebu City. " I used to run dozens of kilometers each time outdoors but during the pandemic, I'm confined indoors, like all of us since March."
Since the lockdown began and all her scheduled Olympic qualifying tournaments were postponed, Tabal began to feel anxious.
"The first two weeks to one month of being locked down, I was anxious and worried, and I prayed a lot, every night, praying for something that would rid me of my worries," she said.
Her running hours were slashed from usual two to three hours in the morning and another one to one-and-a-half hours in the afternoon to no more than one-and-a-half hours twice a day during the pandemic.
She cross trains in between, building up on strength.
"This pandemic made my life like a roller coaster. It forced to slow down on a lot of things. But I didn't let fear takeover," she said.
So to stay busy and shed her anxiety away at the same time becoming productive, she started an online dessert business that she aptly called Queen Mary's Kitchen.
"I always want to be productive and because it's difficult during the lockdown, I realized that I needed to be creative and think of something that I love and have control of," she said. "So I opened Queen Mary's Kitchen three months ago."
"It has given so much joy especially during these trying times—switching from my home-gym to my kitchen makes my time pass swiftly," she added.
Baking wasn't only Tabal's solution against anxiety, it's her way of continuing a legacy of her late dad Rolando, a retired policeman, who passed away three years ago.
"It was Dad who inspired me to christen my business as Queen Mary," she said. "He's my inspiration in cooking and baking. He was a very good cook and I was always watched him cook as a kid. Today when I bake, I always think of him."
Tabal said she toyed with several names like Marathon Queen or MJ for Mary Joy, but picked Queen Mary as his late dad fondly called her.
She baked for her family at first, but when she started posting her specialties on social media, orders came pouring in.
Mary's Queen Kitchen officially opened last June 21, Father's Day.
"It was a perfect opening day because I dedicate all of these to Dad," she said.
Tabal bakes banana cakes to banana loaf and muffins and cupcakes with prices ranging from P99 to P200. She bakes 74 boxes or 370 pieces a day.
"There are times when the orders won't stop coming, but my siblings and my mom, Annabelle, are always there to help me," she said. "But of course, I do the baking myself—I'm full of love and joy every time I bake."
Tabal said she gets orders for birthdays, anniversaries, baptismal ceremonies, traditional 40 days after death events, gifts for frontliners and other office activities.
But running will always be her first love and with the guidance of her long time coach, Philip Dueñas, she makes sure she is always in shape.
Tabal holds the national records in women's marathon (two hours, 43 minutes and 16.29 seconds) and half marathon (1:16.29). She was the country's lone entry in women's marathon at the Rio de Janeiro Olympics in 2016 and owns one gold and two silver medals from the Southeast Asian Games.