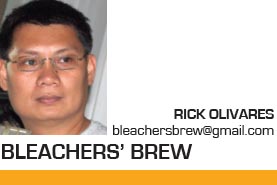 BusinessMirror celebrated its 15th year of publication last October 8 and I am proud to be associated with this newspaper having written for them in the past 14 years and five months (as of this writing). That means, I have been with them from almost the beginning as a columnist, part-time reporter and occasional music writer.
I have broken a lot of stories for the paper and am really glad to be with them with their growth.
I started out writing for the Philippine Daily Inquirer while I was in third year college. I was doing feature articles about bands, trends, comic book artists, ambassadors, and well, ghost writing etiquette pieces. Then I did some sports writing for News Today before I stopped completely as my advertising work kept me so busy.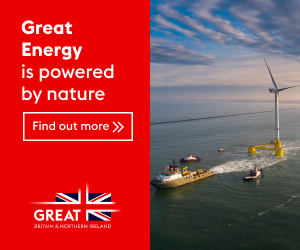 It was only during my return from the United States and I was working at Solar Sports as a marketing manager when this opportunity came by to write a weekly column for BusinessMirror.
One of the Vice Presidents, Ricky Alegre, and my editor, Jun Lomibao, met up with me to do some plugs on Solar Sports. And in our discussions, they offered me a column, as well.
Since my first column in May of 2006, I have probably missed only two columns. Sometimes, though, I would contribute two or three a week so that more than made up for it.
As a kid, my first skill—next to kicking a football, was illustration. I was one of the class artists during my early school days at the Ateneo. The only writing I liked doing was poetry, haikus, and well, the occasional song. I guess, the seeds were sown.
It was only in third year high school where it only dawned on me that I could write. By then, I stopped drawing and played more sports and spent more time playing a bass guitar and a piano.
We had an English class one time, and my teacher handed back to me my paper that was marked in red. "F" was my grade with a stern order, "please see the Prefect of Discipline."
I was stunned. I immediately went up to her (she is the mother of Parokya ni Edgar's Gab Chee Kee) and asked what I did wrong. She said, "You plagiarized this. A third year high-school student could not have written this."
The funny thing is, I wrote an essay about the late American baseball player Babe Ruth 10 minutes before class. And everything I wrote was completely made up. Absolute BS, I must say.
The prefect reviewed the essay and did his research. He found everything completely false and made up. Now my teacher was in a quandary whether to give me an "A" or still fail me because everything I write about Ruth was fabricated.
I guess that sort of made me because some of my classmates would paid me to write their essays or term papers. And it was cool because it allowed me to afford to buy records, comics, and well, go out on dates.
When I think about it, I wanted to be rock star, a soldier, and a teacher. I sort of ticked off that first dream as I had my school bands. I never got to do the second although I recall, I almost enlisted in the US Army in 2003 (I was asking to be sent to Iraq—for real). And I did teach. In Brooklyn, in Ateneo for several years, and now online."
I never knew that writing would be a career for me. I never even thought I would write books. I did want to write the X-Men and Daredevil for Marvel Comics and I did stalk their former editor-in-chief Joe Quesada outside their Park Avenue South offices in Manhattan for a few weeks.
I never thought that my writing would land me on television and on radio too; and as a by-product, travel and experiences all these neat things such as cover football in other continents while meeting and working with people I only saw on television or read about.
In fact now I not only write about sports, but I do a lot of heavy music, food, travel, and even showbiz writing.
Perhaps, more importantly, it put my sons through school in my alma mater (where the tuition is so darn expensive) and food on the table.
And BusinessMirror also provided that platform to be seen and read. So I am extremely grateful.
Happy 15th Anniversary, BusinessMirror. Here's to the next.