FOR the almost 40 years that Danilo dedicated his life to agribusiness, it revolved on one thing: innovation.
Danilo V. Fausto started DVF Dairy Farm Inc. with 10 carabaos and days full of laughter from hometown neighbors in Talavera, Nueva Ecija.
After all, why would someone buy 10 carabaos when one has less than a hectare of land? Worse, he wanted to venture into carabao milk sales.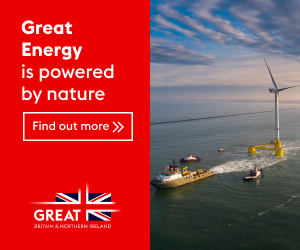 Hilarious, indeed, Fausto recalls. The year was 1988.
"I was the laughingstock. Nasisira na raw ang ulo ko. Bakit ko raw gagatasan ang kalabaw [They said I was crazy. Whoever thinks of milking a carabao]?" he tells the BusinessMirror. "But little they did know, I already foresaw our current situation 30 years ago."
But he wanted to turn that laughter into amusement, er, a lesson that would improve the lives of his hometown's farmers—that this ruminant farm animal they only know to use for rice farming and transportation could bring them more profit.
First on the list: Establish a cooperative, drawing inspiration from how India developed its dairy industry from one small cooperative to becoming the world's biggest milk producer. Thus was Talavera Dairy Cooperative born.
Second: Learn how to pasteurize milk to extend the shelf life.
Third: Find bottles of sioktong.
Fourth: Find bottle caps used in patis (fish sauce) bottles.
Fifth: Buy half-size gasoline drums from petrol stations for P200 each and an industrial burner for P1,200.
Sixth: Go to Central Luzon State University and ask for milk cans.
Lastly: Purchase a pedicab worth P1,500 and empty cases of soft drinks to serve as baskets for the milk bottles.
"No one believed me [when I said] that I only spent P5,000 to kick-start my business. And I learned pasteurization from just reading," Fausto said. "I did everything on my own and I delivered the bottles straight to their homes before 6 a.m. I collected their payments every Saturday."
And since then, Fausto just expanded the products he was selling: he learned how to make kesong puti [white cheese] from UP Los Baños and he pirated a pastillas maker to diversify his business.
"By 1989 we started the cooperative and the farmers who used to laugh at me, became part of it. And all ventured into carabao milk," he said. "I proved to them that they could earn more from what they thought is just a mere carabao."
Talavera's pride
Fast forward to today: Fausto's dairy business has a capacity of 800 liters per day, and he sources milk from all the dairy farmers within 20 kilometers of his facility in Talavera, Nueva Ecija. Plus, his facilities are all manned, bringing employment to his hometown, he notes.
And DVF Dairy Farm Inc. now offers flavored yoghurt drinks, chocolate carabao milk, greek yoghurt, espasol de leche, mozzarella cheese, all from carabaos.
The business was doing well as he had created a niche market with the least competition. The country virtually imports 99 percent of its milk supply, all of which come from cows.
Covid hits
And then, the Covid-19 pandemic happened. Fausto's business was not spared from the consequences of movement restrictions to arrest the spread of Covid-19.
Fausto lost key markets such as hotels, restaurants, and half of the 200 supermarkets where his products are available and used.
Fausto took the problem head-on and did what he knows best: innovate.
He hired a group of people to focus solely on revamping his business's web site and market their products online, especially on social media. Eventually, his dairy products were already available on Lazada, Grab, Shopee and other online platforms.
Still with the same commitment of delivering fresh milk to consumers, Fausto mobilized his fleet of trucks to deliver carabao milk-based products straight to Filipinos's doorsteps in Manila, Cabanatuan, Talavera, San Fernando and Angeles, Pampanga. Delivery fee is also waived when products purchased are worth P500 and above.
And, cognizant that Filipinos would have to tighten their belts to survive the pandemic, Fausto ventured into producing cow's milk, which is priced at half of his regular carabao milk product. He called it Milk Love…Milk Love Not War, he says.
He also offered pastillas in fewer quantities, such as 5 pieces and 10 pieces, which he did not have before the Covid-19 pandemic.
"Well, you just have to be innovative and agile," he said.
Fausto pointed out that due to Filipinos' heightened awareness about the need to stay healthy amid the Covid-19 pandemic, the demand for his yoghurt products rose. From a mere 2 percent share of his total sales, it became 20 percent today.
"Probiotic is what you need to kill or prevent the bacteria even before it hits you. And you drink antibiotics, when the bacteria is already in your body," he said. "Yoghurt has probiotic."
Bull shit
Perhaps one of the most clever innovations that Fausto initiated in this pandemic was venturing into producing organic fertilizer from carabao manure.
Fausto, together with their cooperative, started processing their carabaos' manure into organic fertilizer to take advantage of the booming urban farming and rise of plantitos and plantitas today.
The process did not require expensive ingredients or raw materials, most of which are available in every home. Fermented rice wash, milk, molasses, Red Horse (yes, the beer we drink) and weeks-long of patience were all that was needed to produce the organic fertilizer.
And the name of their organic fertilizer? Honest to Goodness Bull Shit. They sell it for P35 per kilogram at wholesale, while it is being sold at P40 to P45 per kilogram at retail.
Fausto said they are slowly surviving the pandemic and demand is picking up little by little. He has not earned a salary for the past six months, he said, but what matters most is that they continue to innovate to sustain their operations and provide farmers income and employment during these trying times.
"That has always been my vision to provide local employment and uplift farmers' lives. I told my son, who will be my successor, that if the vision of the company is no longer fulfilled, then you better close this company," he said.
"No matter how much money we are making, if we are not achieving the purpose for which this company was established—even after I am gone—it is useless," he added.