INTERNET connectivity has become extremely crucial during the pandemic, it is now touted as a "lifeline"—not just a fundamental right or a privilege—as businesses and individuals turn to digital technologies and services to keep themselves virtually "afloat."
Today, seven months since the start of various stages of community lockdowns, Filipinos are adapting into the new normal, where almost everything is done digital.
Powered by the Internet, many Filipinos are working and studying from home. Many are also using their mobile phones to tick off boxes from their daily tasks, such as grocery shopping, buying dinner, or even settling bills and government dues.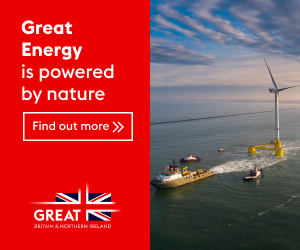 Experts, government officials and telecommunications providers all agree that Internet connectivity in the time of the coronavirus disease 2019 (Covid-19) has become paramount that further development in the sector is needed—and it is needed fast.
'New oxygen'
THE health crisis has become a wake-up call of sorts for everyone that Internet connectivity is not merely just a luxury, but a basic right, according to the United Nations. It has become an integral part of today's new normal, which is expected to persist not only in the interim, but for the long haul.
Former Department of Information and Communications Technology (DICT) Acting Secretary Eliseo M. Rio Jr. said Internet connectivity will become a driving factor for the economy: "The pandemic has shown to all of us the importance of telecommunications in all our activities—from ordering food to studying at home and working from home," he said. "Internet connectivity is a basic human right as important as food, shelter and clothing."
For Better Broadband Alliance Convenor Grace Mirandilla-Santos, liberalized access to the Internet during the pandemic allows people to "carry on with their daily activities."
"The Internet is our link to some semblance of normalcy, since it allows us to communicate and connect with people and institutions," she said.
Since March, the government has been mandating several restrictions to work, learning and mobility. Schools have adopted blended learning types, while employers are now implementing work-from-home setups to safeguard their employees. Transportation has also been limited and heavily regulated to prevent crowding and the potential spread of the virus.
Alfredo S. Panlilio, chief revenue officer of PLDT Inc. and president of Smart Communications Inc., agreed, saying that the national health situation has proven that time and again Internet connectivity is key to keeping the economy going.
"Connectivity has always been an important building block in today's world—more so under the new normal. They say that connectivity is the new oxygen and data is oil," he said. "Most of our transactions, if not all, have shifted online."
Globe Telecom Inc.'s Head of Corporate Communications Yolanda C. Crisanto noted that the Internet has become imperative during these times that it may as well be considered a "lifeline."
"The Internet is now our lifeline to health, finance, delivery of goods—including food and groceries, education, businesses, aside from the usual social connections and entertainment," she said.
Are we ready?
DIGITAL solutions are now part and parcel of everyday lives of Filipinos. From being used as a matter of convenience, digital technologies are now necessary to literally keep people alive.
This has caused the demand for Internet access to shoot up drastically. Due to remote work and distance-learning setups, traffic for both telcos has risen by as much as 30 percent in recent months.
Which begs the question: Is the Philippine telco infrastructure ready to handle this amount of load?
"Nobody was really prepared for this pandemic—not even telcos or Internet service providers," Santos said. "It would not be wise to assess the state of Internet connectivity without looking at the context."
She explained that in Metro Manila and other city centers, Internet connection was able to accommodate the traffic, only because consumers were able to shift from one provider or connection to another.
"It's an entirely different story in cities outside the National Capital Region, municipalities and barangays in the countryside," the convenor shared. "Infrastructure is a huge problem, and people don't really have much choice,"
Rio, who previously instituted several infrastructure-development initiatives of the ICT department that are now in place today, seconded Santos: "We really lack infrastructure, and that's why our telcos are now fast-tracking it."
According to Panlilio, his group had to hasten the development of several infrastructure and implement several technical works to keep up with the demand.
"To be able to serve our customers better, we [have] expanded our international capacity quickly," the telco executive confirmed. "We also re-farmed our frequencies in a timely manner in order to serve the demands of our customers who are working or studying from home."
Now, Panlilio said Smart has migrated roughly 3,785 base stations previously used for 2G to 4G.
Crisanto, for Globe's part, said the Ayala-led telco has managed to keep its networks resilient.
"The country is doing much better now compared to where we were three years ago. But gaps remain in terms of consistency in Internet availability and performance," she averred. "To fill this, we need to accelerate the infrastructure builds—especially cell sites and fiber-to-homes."
The digital divide
CRITICAL as it is, Internet connectivity—seen as the great equalizer—is, however, not available for everyone.
The United Nations Conference on Trade and Development (Unctad) explained in a report that the pandemic is "exposing the digital gap between countries and societies," especially between and within least developed countries.
Inequalities, the report said, are magnified by the fact that the need for Internet access, deemed a basic human right, is currently more pronounced than ever. This need becomes starker because much work is now done online, and human interaction has become more digital than ever.
In the Philippines, 17.7 percent of all households have Internet connection, according to the National ICT Household Survey conducted by the Philippine Statistical Research and Training Institute and the Philippine Statistics Authority.
Moreover, seven out of 10 barangays do not have access to fiber-optic cables, while 64 percent lack access to a cellular tower. It is much worse in the Bangsamoro Autonomous Region in Muslim Mindanao, and in the regions of Bicol, Eastern Visayas, Cagayan Valley, Mimaropa, Northern Luzon, Palawan and Central Visayas, which are all either unserved or underserved, according to the National Telecommunications Commission.
"Just imagine the state of Internet connectivity in these regions," Santos said.
This sorry situation of digital interconnectivity has had a huge impact on the blended learning modalities that the Department of Education is now implementing.
Take a public high school in Montalban, Rizal, for instance. At Kasiglahan National High School, only 1,300 students, or roughly 19 percent of the 6,700 learners, have opted for online classes due to limitations on Internet connectivity and device availability.
The digital divide is so apparent that based on data collected by We Are Social Inc., Internet access in the Philippines is only limited to "one-third of the population." These leaves the rest of the country bereft of the benefits of the Internet, especially in three key areas: education, information and communications, and finance.
Bridging the digital divide
TO bridge this divide, the government, according to ICT Deputy Spokesman Adrian G. Echaus, is implementing several measures that will hasten the development of infrastructure in the country.
"To address connectivity issues, we have connectivity-related programs that focus on ICT infrastructure development," he shared.
Echaus listed the National Broadband Program, the Common Tower Initiative, and the Free Wi-Fi for All Project as the government's response to the issues hounding Internet connectivity.
The National Broadband Program is an initiative, the goal of which is to build and enhance existing broadband infrastructure to make Internet connectivity more pervasive, accessible and affordable. It has six components: National Fiber Optic Cable Backbone, Cable Landing Stations, Accelerated Tower Build, Accelerated Fiber Build, Satellite Overlay, and Broadband Delivery Management Service.
The Common Tower Initiative, on the other hand, involves the development of new telco towers that will be shared by different providers to hasten the improvement of telco services. Currently, there are 23 tower companies that the ICT department has existing memoranda of understanding and/or agreement with.
Meanwhile, the Free Wi-Fi for All Project involves the deployment of free Internet access to public places such as schools, hospitals and government offices. The ICT department aims to deploy at least 10,069 open Wi-Fi spots within the year.
Telcos are also spending roughly P270 billion this year to develop their own networks. PLDT has set a P70-billion capital expenditures program for 2020, while Globe is spending P50.3 billion in capital outlays. Dito Telecommunity Corp., the third telco, is setting up its network for P150 billion this year.
Panlilio said the amount will be used to develop both fixed line and wireless networks of PLDT and Smart. This also includes the migration of its existing copper-based wired customers to fiber, as well as the development of 5G connectivity in key areas.
For Globe, Crisanto conveyed its three-pronged strategy to improve data and voice experience in its network, wherein the company will replace copper wires with fiber, upgrade its sites to 4G, and roll out 5G services.
Dito, on the other hand, will start providing commercial services in March 2021, while it is currently developing over 1,300 towers across the country.
But these are not enough, according to Rio.
"Right now, our connectivity is still poor in terms of access and speed, compared to other countries. What we need is for government to actually invest in telecommunications infrastructure to really provide better services to Filipinos," he said.
Rio added that telecommunications should be given as much importance—in terms of budget—as power supply, ports and roads.
"The government should realize that telecommunications should be part of the Build, Build, Build Program. We put billions of pesos for road development, and if we allocated just a tenth of that, we surely can improve our telco services," he said.
But the emphasis, Rio explained, should be for areas that are currently not connected to the Internet.
"The government must invest in telecommunications infrastructure in areas that are unserved and underserved because they are not economically viable for commercial telcos," he opined.
Echaus agreed, saying that the government must also develop digital highways to connect more Filipinos to the Internet.
"We have to think of it as a road. If there are roads, there are also 'digital highways.' So, if there are better-paved roads, then you can get to your destination," Echaus explained. "The government must also put up [its] own ICT infrastructure. We should not leave it in the hands of the private sector."
The Philippines has yet to spend on actual physical infrastructure to provide telecommunication services to its citizens. This is in contrast to its neighbors, such as Malaysia, which is spending $233.5 million to boost broadband speed and coverage; Taiwan, which has allocated $2.4 billion to upgrade its digital infrastructure; or Vietnam, which has invested $820 million for 23,000 kilometers of submarine cable system.
Changing lifestyles, policies, traditions
RIO said that, as Internet access becomes more liberalized and improved through a mix of investments, sound policies and regulation, economies like the Philippines may very well adapt to the so-called new norm.
"Digital solutions that were developed and highlighted during the pandemic could lead to a change in lifestyle, traditions and policies," he said.
Soon, if Internet connectivity improves further, Rio sees Filipinos transacting with one another through digital means even beyond the Covid-19 crisis. Government operations and transactions could also be done off-site. Remote work could also become the norm.
"If you are able to work from home, why would you sacrifice three hours of your day in travel?" he asked rhetorically. "The effect of this new normal is fewer people traveling, which means that delivery of goods and services can also become faster. We have also been seeing the emergence of new businesses that are tailor-fit for the new normal."
The former DICT acting secretary concluded: "Soon, everyone will have a deeper appreciation of the importance of telecommunications."
Image credits: Job Ruzgal