IN the past few months of this pandemic, Filipinos realized that they could not depend on the government in the fight against Covid-19. It was up to the Filipinos to arm themselves against this invisible enemy that has engulfed the entire world.
The challenge, though, was that while Filipinos may not be noted for their intense discipline, they are noted for their resilience and adaptability.
This was the observation made by Camille C. Garcia, a psychologist and administrator of The Clinic of the Holy Spirit, a psychiatric facility, when asked about how Filipinos have been coping with the effects of the Covid-19 pandemic.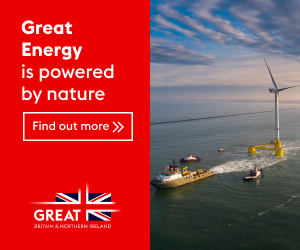 While discipline may not be a trait that all Filipinos have, Garcia noted that the "bayanihan spirit that has been part of our culture" has made Filipinos follow the protocols to wash hands regularly, wear face masks and face shields in public and observe social distancing.
"The unity to help each other, from neighbors and our community, has made it possible for us to adapt to the new protocols. Thus, you can see how creative and resourceful we are. Some of the Filipinos have gone round to creating beautiful face makes by making use of indigenous materials. This becomes a source of income for them," she said.
"The family spirit is always within us to protect each and every member of the family. They are willing to make a sacrifice for the benefit of everybody and as such, we are pushed to obey in order to protect our family," she added.
Since Filipinos are easily alarmed, that was their initial reaction when the entire island of Luzon was placed under enhanced community quarantine back in March. Regardless of their status in life, "the uncertainty brought about by this pandemic" triggered initial complaints on how to survive, she noted.
"You could hear complaints that they would die of hunger and not from Covid and that the doleouts from the barangay was not enough to sustain them. However, you can see we were able to adjust little by little to the changes because of the resilience among us," she said.
Slowly, Garcia said, Filipinos got used to the idea of falling in line, waiting and carrying out the everyday protocols. This acceptance and adaptability enabled most Filipinos to follow the new normal and how to handle everyday situations.
While the pandemic did give Filipinos more time to spend with their family, spending more time at home made "our minds think a lot more about the negative aspects of the pandemic."
"If we are outgoing and always out of the house to do your routine, it can be toxic just to stay at home. Yes, we are with our family but as time goes by, it comes to a point where you start observing even the minutest details of their flaws, their erratic behavior, and you are easily provoked with the slightest mistakes they make," Garcia explained.
Work from home
In addition to spending more time with the family, Filipinos also had to adopt another new normal activity—working from home, which, for some, can be very restless and uncomfortable.
"A lot of complaints and criticisms come into your mind and this will affect how you react to situations. Because of this, you cannot enjoy the benefits of spending more time with your family because you have to worry about your finances, how are you going to pay for the bills, your children's schooling. Your stress escalates to anxiety and eventually you might develop depression," Garcia said.
All in all, it is the uncertainty brought about by the pandemic that generates all the negative stress that Filipinos have been experiencing, "thus the anxiety, restlessness, irritability and depression can set in." You also have to deal with the possibility of getting the virus whether you are just staying at home or working outside."
"You negative feelings will intensify so much more if your work has been affected by the pandemic. This becomes even more of a reality if you have mental issues," she said. "It is really difficult for anybody not to feel negative if you don't know if you can hide from the virus even if you have been religiously performing the protocols."
To fight off these negative feelings, Garcia said it is important to strengthen one's immune system since this has an effect on serotonin levels. Serotonin is a chemical nerve cells produce. It impacts every part of the body, from your emotions to your motor skills. It is considered a natural mood stabilizer.
"Eat right, sleep well, exercise, manage your stress, connect with your friends and make your family your primary support group," she said. "Surely these negative feelings will never control you if you manage to do all these."
Since there is still so much uncertainty as to when the pandemic will come to an end, Garcia said this would be a good time and opportunity to communicate more with family members and to inculcate good values to our children.
"We should orient and reorient our family about the values of thriftiness, respect and self-discipline in order to obtain harmony among family members," Garcia said.
She also pointed out that Filipinos are known to be very religious. It is our strong faithfulness, regardless of our religion, that "will help us to be optimistic and hopeful. We have been continuously praying that this pandemic will end soon and we should continue to do so."
"Now is also the best time to be thankful for even the smallest of blessings that we receive. We should stop complaining," she said, stressing that Filipinos "are known for our resiliency, resourcefulness, creativity, our good sense of humor and jolliness."
"Do not allow negative thoughts to control you. We can think of a lot of ways to recover and it is important that you do not carry this burden all by yourself. We are known for being family oriented and everyone can share and help with the burden," she added.
Image credits: AP/Aaron Favila, Bernard Testa