THIS roasted chicken slogan says you don't need sauce to spike its flavor. In less than half a decade, Chooks-to-Go doesn't need any introduction anymore.
Bounty Agro Ventures Inc., a company founded in 1997, ventured into basketball in 2015 by supporting the University of the Philippines Fighting Maroons. From 2017 to 2019, the company's president, Ronald Mascariñas, upped the ante and backed the Gilas Pilipinas program as its main sponsor.
"In 2019, we formed Chooks-to-Go Pilipinas 3×3 with the main objective of the country qualifying for the rescheduled 2020 Tokyo Olympics," Mascariñas said. "This eventually became the center of our sports program."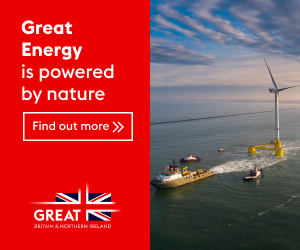 From basketball, Chooks-to-Go sponsored the Philippine Superliga in 2018 and continues to bankroll the Chooks-to-Go Rapid Chess Tournament in coordination with the Rotary Club that is running on its third year.
The company also put up a hallowed list of ambassadors from Kiefer Ravena to Gabe Norwood, Kobe Paras and Kai Sotto, plus champion triathlete Nikko Huelgas, Paul Desiderio and Misagh Bahadoran.
"We are also currently in the second year of our partnership with the MPBL [Maharlika Pilipinas Basketball League]," Mascariñas added.
Some 30 or so years ago, lechon manok became a craze and practically every street corner had one roasted chicken stand. Only a few, however, made it this long with Chooks-to-Go stealing the thunder of the traditional favorites by innovating on the fried chicken and getting involved in sports.
Such bold involvement in sports, especially the team sport of basketball, commands a high price. And Mascariñas is not the type to hide the company's investment in sports.
"We allocate a certain amount for sports for very roasted chicken sold and that amounts to about P300 million per year," he said.
Do the calculation—six years (from 2015) multiplied by Mascariñas's figures equals a lot of zeroes and commas.
But when everything around the world came to a halt because of the Covid-19 pandemic, Chooks-to-Go was one of a few who stood unrelenting.
"Of course, the majority of our on-ground activities had to stop. MPBL suspended its league last March. Our 2020 season for 3×3 was also delayed because of the quarantine restrictions," Mascariñas said.
The pandemic made Mascariñas even bolder.
"During the quarantine lull, we made the bold step of turning the league [3×3] professional. For the national [3×3] team players, we did not stop in giving their salaries—still paying them in full even if we had to bring them back to the States," he said.
Mascariñas said Chooks-to-Go never ceased operations, thus continuing its generosity, even during the pandemic.
"Not just the sports, but also our players and ambassadors. There were ambassadors who we renewed as well," he said.
"Of course, we had to adjust to a work-from-home set-up with everyone. Besides, we also had to roll out rolling stores during the ECQ and MECQ," Mascariñas explained. "Later on, we also launched our reseller program. Extreme pivoting on our part to survive that time. Eventually, we were able to get back to re-opening our stores while still maintaining the reseller program. Sales have stabilized since then."
Mascariñas vowed sports will remain tops in Chooks-to-Go's corporate social responsibility activities.
"Our investment in Sports and other CSR activities are means to our greater objective of instilling 'Love of Country,'" he said. "We believe that 'Love of Country' is important in building a strong country."