PH Resorts Group Holdings Inc., the gambling arm of businessman Dennis Uy, has secured regulatory approval for its P1.12 billion follow-on offer of common shares at the Philippine Stock Exchange.
According to its registration statement, PH Resorts will sell a total of 450 million common shares, some 150 million of which will be its over-allotment option. The said shares comprise 8.5 percent of its outstanding common shares, which will increase its current public float level of 10 percent.
The said shares will be sold at a range of P1 to P2.50 per share.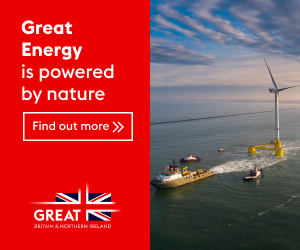 "It's all systems go. Despite the ongoing Covid-19 pandemic we are playing our long game and our objective of delivering a world-class integrated resort in Cebu remains unchanged," Uy, the company's chairman, said in a statement.
PH Resorts has appointed Unicapital Inc. and Abacus Capital and Investment Corp. as lead and co-lead underwriters, respectively, for the follow-on offering.
Final price setting will be on October 13, while its one week offer period will commence on October 19. The said shares will be listed at the PSE on November 3.
The net proceeds will be used to partially fund the completion of the first phase of Emerald Bay, the company's P24.2-billion flagship integrated casino beach front resort in Mactan, Cebu.
Emerald Bay will be the first integrated casino resort in Mactan Island with access from the Cebu-Mactan International Airport.
The initial phase of the casino is scheduled for completion by mid-2022.
Upon completion of the first phase, Emerald Bay will feature 122 gaming tables for mass, premium mass and junkets; 600 electronic gaming machines and 270 hotel room bays.
Meanwhile, Uy is pushing for its soft opening by the end of 2021. He wants to increase its gaming capacity and hotel rooms starting 2022.
Emerald Bay expects to offer 22 gaming tables for the VIP market upon the completion of the first phase, and 100 gaming tables for the mass market and electronic gambling machines (EGMs) spread across 4,514 square meters of gaming area.
The main gaming floor will also have specially designated areas to cater for a sub-segment of the premium mass market known as "high-limit." These areas will have gaming tables with higher denomination wagering that are specifically designed to appeal to premium mass market clients, as well as a number of EGMs.