The Philippines won a gold and two bronze medals, and three honorable mention awards in the 61st International Mathematical Olympiad (IMO) from September 19 to 28.
Andres Rico Gonzales III of De La Salle University Integrated School won the gold medal, his third and last participation in the IMO.
In winning the gold, Andres obtained the highest score among all Philippine contestants so far.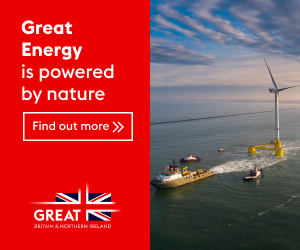 This was the fourth gold medal that the Philippines has won in the IMO since the country started participating in 1988.
The Philippine's team members who won bronze medals were Raphael Dylan Dalida of Philippine Science High School and Bryce Ainsley Sanchez of Grace Christian College.
Immanuel Josiah Balete of St. Stephen's High School, Sarji Elijah Bona of Palawan Hope Christian School/De La Salle University Integration School and Vincent Dela Cruz of Valenzuela City School of Mathematics and Science bagged honorable mention awards.
All five of them are still eligible to represent the country in next year's IMO.
The IMO is the world champion ship mathematics competition for high-school students. It is the oldest and most prestigious of the international scientific olympiads.
Originally planned to be held in Saint Petersburg, Russia, this year's IMO was instead held virtually due to the Covid-19 pandemic.
The Philippine team was headed by leader Dr. Christian Paul Chan Shio of Ateneo de Manila University and Deputy Leader Carlo Francisco Adajar of University of the Philippines Diliman.
They were assisted in grading by Dr. Richard Eden of Ateneo de Manila University and Dr. Jose Ernie Lope of University of the Philippines Diliman.
The team's participation was a joint undertaking of the Mathematical Society of the Philippines and the Department of Science and Technology- Science Education Institute.
This year's competition saw 616 contestants from 105 countries attempt to solve individually six challenging and original problems for a total of 9 hours spread over the two official days of competition.
Each country sent at most six contestants. Medals were awarded to students based on the individual scores they earned from their written solutions.
A nonmedalist who completely solved one problem was awarded an honorable mention.
This year, only one student was able to get the perfect score of 42.
China finished with the top team score, followed by Russia and the United States.
The Philippines ranked 43rd in the company of Slovenia, Slovakia, Sweden (40), and Portugal (44).
The complete results and rankings for this year are posted in https://www.imo-official.org/year_country_r.aspx?year=2020.