Technology leader IBM raised the bar in chemistry research when it recently introduced RoboRXN for Chemistry, a cloud-based artificial intelligence (AI)-driven robot, during a virtual news briefing beamed from Zurich, Switzerland.
Teodoro Laino, manager at IBM Research Europe, told reporters that RoboRXN for Chemistry was developed in response to the emergence of threatening diseases around the world.
"At its most fundamental level, everything is a material. With advanced technologies, we believe we can speed up the discovery of new materials and drugs 10 times, going from $10 million and 10 years to $1million and one year," Laino said in the virtual news briefing.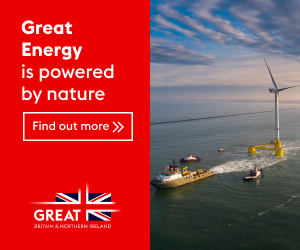 This means fast drug discovery for personalized healthcare, more efficient bioprinting of organs and rapidly developed vaccines in healthcare and in material sciences, addressing dwindling food supplies with more efficiently produced fertilizer, reducing pollution with carbon dioxide capture and energy storage using more abundant and less hazardous materials, he added.
He said the primary objective pressing right now at IBM is to scale up the system and start beta tests with clients.
RoboRXN combines three technological components—AI, automation and cloud.
According to Laino, AI, the brain of RoboRXN, has been developed and trained to learn the art of synthetic organic chemistry. The automation part synthesizes the procedures by converting chemical recipes to machine-readable instructions.
Cloud technology, by design, enables a scientist's chemical laboratory accessible from anywhere in the world—especially at this time of personal distancing and working-from-home mode.
By launching RoboXN, IBM said it is transforming industrial chemistry into a high-tech business.
Moreover, IBM said the combination of AI, automation and cloud eliminates the burden of the chemist from performing tedious repetitive tasks, allowing more time and space for what really matters—design and innovation.
Laino pointed out that the emergence of the pandemic has been putting pressure on the world to develop a new treatment or vaccine at breakneck speed exemplified by the "Operation Warp Speed" of the Trump administration.
"Tools such as RoboRXN can help because it is like having a really good lab assistant 24/7," Laino said.
"It can make junior chemists better and it can make expert chemists more efficient. So we are making chemistry more accessible particularly with the AI, cloud and automation, which could be interesting for universities and small businesses who don't have the budget. Now they can access it as a service," he added.
Laino said it is possible for IBM to set up the same type of facility outside Switzerland.
Right now, he said, IBM scientists in Almaden, California, and Yorktown Heights, New York, are accessing their system in Zurich for their experiments.
"Once the final product is synthesized, we pack it up and ship it to them, which could be sped up with additional systems and thanks to the IBM Cloud and OpenShift, it's all possible. One could imagine something like a data center, but one step at a time," he pointed out..
Image credits: IBM.com