University of the Philippines alumnus Ramon Castillo has always believed that entrepreneurs play big roles in nation- building. Entrepreneurs, he said, are the driving force of every nation's economy by creating jobs for the people, which is the linchpin of economic growth.
Castillo, who recently turned 60, told the BusinessMirror in an e-mail interview that he used to work as a senior automation engineer at Intel Philippines. However, the electrical engineering graduate decided to give up a stable job in one of the world's biggest semiconductor companies to realize his dream of establishing his own company.
In 1987, Innovatronix Inc. was born. "I realized that as an employee I could never help the country as much as I can as an entrepreneur. I want to create jobs, so I decided to quit a good job and put up Innovatronix," Castillo said.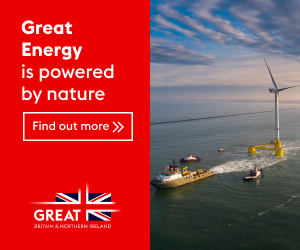 Castillo said the original business plan for Innovatronix was to be a contractor and designer of specialized electronic gadgets. "I have no idea of where the company will be going," he recalled. The company's name was not even his own. "Innovatronix" or Innovative Electronics was actually an idea of his brother-in-law.
The early years of Innovatronix were full of challenges and struggles, he said. But the company was able to survive with the help of his former employer, Intel Philippines, which agreed to make Innovatronix as one of its contractors. That gave the company a big break, which enabled it to expand its clientele.
Like other technology companies, Innovatronix started small. The company started operations with Castillo as the engineer, and one hired technician. For the first two years of operations, Innovatronix worked as a contractor of Intel, Motorola and Telefunken. It made a good name as a contractor, and then it started attracting other companies in diverse industries like manufacturing and packaging. Currently, the company has more than 700 personnel.
To raise the bar in product design, Castillo decided it was time for Innovatronix to push the envelope by developing niche products. This decision helped jump-start the growth of Innovatronix.
Surprisingly, Castillo did not conduct specialized studies and research when he decided to develop niche products. He said the idea came from the inquiries they got from customers, which pushed them to develop market-niche products.
Milestones
Castillo is proud of Innovatronix's milestones, such as the launching of its first consumer product in 1989—the flasher for parols.
Innovatronix played a prominent role in the 1992 Southeast Asian Games held in Manila when it was tapped as the exclusive maker of the scoreboards for the biennial games. The company got the nod from the organizers because it was the only Filipino firm at that time that has the experience in making electronic displays.
From scoreboards, Innovatronix also launched its Tronix brand of consumer electronic products. These include the Power-on-Delay (POD10), electronic ballasts, AVRs and ACT20 for window-type air-conditioners.
Despite the slowdown caused by the 1997 Asian financial crisis, Innovatronix remained stable by diversifying into a new business. Castillo, a photography hobbyist, established the Tronix Imaging Centers in 1998. He opened outlets in Farmers Plaza, Ever Ortigas and Pavilion Mall in Biñan, Laguna that offered digital imaging services plus retail of Tronix brand of consumer electronics.
In a couple of years, Innovatronix's network of outlets rapidly grew, covering the entire Metro Manila and nearby provinces.
By 2006, Tronix Imaging Centers have been established all over the country. The company earned a reputation as one of the pioneers in the digital photo studio industry. Tronix Imaging Centers offer a wide range of digital imaging services.
Innovatronix Inc. introduced in 1998 its own brand of photo equipment products, which are now exported to over 80 countries. This proves that a small Filipino start-up can become a producer of world-class products.
In 2010, after years of continuous growth, Innovatronix Inc. moved to its new office and manufacturing facility along Sumulong Highway in Antipolo City. The three-story building now houses its retail and export business units, product research and engineering, and administrative offices.
"We will be building a bigger facility most probably in 2023," Castillo said, citing his employees' creativity and their ability to produce unique products as reasons behind the company's rapid growth.
Promoting entrepreneurship
Possessing a creative mind, Castillo is a holder of nine patents in the areas of renewable energy, digital printing technology, power electronics and energy savings. These inventions have been commercialized and include the electronic bicycle, digital photo-printing machine, power supplies for photography applications, and household energy savers.
His peers recognized his achievement when he was named the 2003 Most Outstanding Entrepreneur, an award given by the Electronic Industries Association of the Philippines.
As part of its corporate social responsibility agenda, Innovatronix has also produced aerosol boxes and donated them to different hospitals all over the country for free as its humble contribution in the fight against the Covid-19 pandemic.
Castillo is also sharing his entrepreneurial expertise by helping his friends put up a business in agriculture breeding, hatching and selling heritage chickens.
Castillo is also active in several outreach programs. He is a prime mover of the Jones and Agnes Castillo Memorial Mission Inc. in his hometown Kalibo, Aklan.
"In 2011, the Mission put up a building and opened an Internet Library in Kalibo, which provides free Internet to all high school and college students and teachers in the municipality. So far, more than 10,000 students are regularly using the Internet library. The mission also donated a Science Laboratory to Kalibo Pilot Elementary School in 2016," he said.