EVERYTING now lies on Calvin Abueva's hands if he wants to return to the Philippine Basketball Association (PBA).
The Games and Amusements Board (GAB) on Friday announced it would reinstate Abueva's professional basketball license, paving the way for a possible return of the colorful and volatile player called "The Beast" for his devil-may-care plays.
"After due deliberation by the [GAB] Board, we have decided to reinstate the professional basketball license of Mr. Calvin Abueva, subject to several conditions," GAB Chairman Abraham Kahlil "Baham" Mitra told BusinessMirror in a texted message.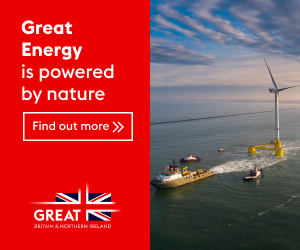 Mitra said Abueva must undergo a seminar on the Code of Conduct and Ethical Standards of a Professional Athlete and that he signs a document stating he will abide by the rule.
Abueva, Mitra added, must undergo the mandatory drug test as part of the medical requirements of the GAB.
The GAB license is the first step for the former San Sebastian College star to return to the PBA, which suspended him indefinitely for clotheslining TNT Katropa's import and engaging Ray Parks Jr.'s wife in a spat in May last year. He was fined a total of P70,000.
His suspension was two days short of 17 months on Friday.
The PBA earlier agreed to join Phoenix in the Clark bubble, but is still barred from even watching his team play at the Philippine Cup restart at the Angeles University Foundation Gym starting on October 11.
For Abueva's coach at Phoenix Super LPG, Topex Robinson, it's only a matter of time before he hits the court again.
"Right now, he has a control of his fate. If you are going to look at what's happening now, everything is favoring him," Robinson said. "Those things that he has no control of before are now favoring him, and those lost opportunities are now coming back."
Robinson advised his beleaguered forward from Angeles City to value all the opportunities.
"It's up to Calvin now to take advantage of those opportunities. He has to value those. He only needs to take care of himself," added Robinson, noting Abueva's priority now is to get back in shape because the signs for his PBA comeback are getting clearer each day.
Robinson said GAB's requirements for Abueva should be easy for the 6-foot-4 2013 Rookie of the Year.
"We are thankful to GAB. It lessens the complications because he is no longer needed to go out from the bubble," Robinson said.
The GAB said Abueva could complete the seminars online.