Manila and New Delhi have agreed to negotiate a preferential trade agreement (PTA) to cut tariffs on various products and expand bilateral trade in a move that will integrate the markets of two emerging economies in the region.
The Department of Trade and Industry (DTI) on Wednesday announced the country will pursue a PTA with India as agreed upon by trade officials in their latest meeting. The PTA is a bilateral contract that will reduce, if not eliminate, tariffs on products of mutual interest.
Trade Undersecretary Ceferino S. Rodolfo explained both camps settled to work out trade on a bilateral level to allow them to address their respective sensitivities.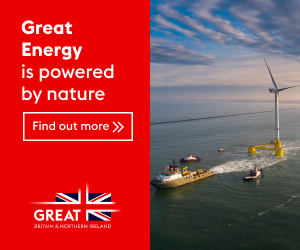 India used to be a negotiator in the Regional Comprehensive Economic Partnership, of which the Philippines—as a member of the Asean—is part of. However, India withdrew from RCEP talks last year on concerns over tariff reduction, which its government concluded may harm local industries.
RCEP negotiators, made up of Australia, China, Japan, New Zealand, South Korea and the 10 Asean members, are eyeing to sign the trade deal by November without India.
With India out of the RCEP, the Philippines is now looking to improve economic ties with its trading partner in South Asia through bilateral mechanisms, Rodolfo said. Further, he argued that a PTA will improve and diversify the export activities between Manila and New Delhi.
"The Philippines is eager to conclude one with India not only to improve current trade levels in terms of value and volume but also in the breadth of products to be covered as current trade is highly concentrated on a few products," Rodolfo said in a news statement issued on Wednesday.
Following up on Rodolfo's insight, Trade Assistant Secretary Allan B. Gepty added a trade deal will identify how Philippine and Indian manufacturers should work together to fill in gaps in their supply chains. The Philippines, for one, has been wooing Indian pharmaceuticals to locate their Southeast Asian facilities here.
"[A PTA is] a concrete response to harness the potentials of the complementarities, particularly in supporting linkages and addressing supply chain gaps through enhanced market access of inputs and raw materials," Gepty pointed out.
On the other hand, India's Commerce Joint Secretary Anant Swarup admitted India will benefit from a PTA with the Philippines. He then called on state officials of both countries to secure the approval of their leaderships so negotiations can begin.
In a report last year, Oxford Economics projected India and the Philippines to post the fastest economic growths between 2019 and 2028 among 10 emerging markets.
For the period, India is projected to expand GDP by 6.5 percent, while the Philippines is seen to grow by 5.3 percent. Trailing India and the Philippines are China and Indonesia, 5.1 percent; Malaysia, 3.8 percent; Turkey, 3 percent; Thailand, 2.9 percent; Chile, 2.6 percent; Poland, 2.5 percent; and South Africa, 2.3 percent.
Based on data from the Philippine Statistics Authority, two-way trade between Manila and New Delhi last year stood flat at $2.37 billion from 2018.
As much as trade stayed put, imports rose roughly 3 percent to $1.82 billion, from $1.77 billion. As for exports, Philippine shipments to India declined nearly 9 percent to $545.44 million, from $598.53 million.
Last year top exports to India include electronic parts, gold, manufactures, copra oil cake and mineral products, while major imports consist of petroleum, pharmaceuticals, meat, motorcycle parts and automotive components.