The National Security Council (NSC) has defended the P16.44 billion allocation for the Barangay Development Program (BDP), which seeks to extend help to 822 barangays liberated from the presence, or influence, of communist rebels.
National Security Adviser and Director General Hermogenes C. Esperon Jr. stood up for the defense of the NSC budget after the Makabayan bloc in the House of Representatives moved to rechannel the fund to social services.
Esperon said the fund is meant to empower communities affected by the violence instigated by New People's Army (NPA) rebels and partisans. The P16.44- billion budget for BDP is being requested by the National Task Force to End Local Armed Conflict (NTF-ELCAC).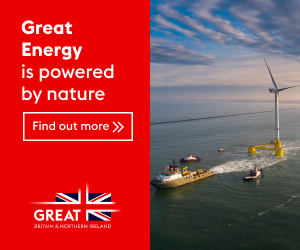 According to Esperon, the P16.44- billion fund will be given to 822 cleared barangays, which will be provided P20 million worth of barangay development package per barangay.
He said the programs, activities and packages included in the BDP are farm-to-market roads, school buildings, water and sanitation system, national greening program, health stations, electrifications, crops, livestock and fisheries, interconnectivity and livelihood.
"I wish to make it clear that at no point will the NTF-ELCAC control, or manipulate the funds, being requested…the package of programs under BDP are itemized and specified according to the needs requested by the respective local government units," he said.
Esperon said the BDP allows the government to address the root cause of communist-inspired insurgency not just through a physical security issue but also the underlying social economic and political factors that are existing for more than 50 years now.
"During the budget deliberations, I have stressed that the Duterte administration is determined to fully address the local communist insurgency which has hampered development and brought fear and suffering to thousands of Filipino families for more than 50 years now. This was the pretext by which the President issued Executive Order 70, institutionalizing the whole-of-nation and whole-of-government approach in attaining inclusive and sustainable place and specifically creating the NTF-ELCAC," Esperon said.
This approach, he said, is currently being implemented in full force at all levels down to conflict-vulnerable and conflict-affected barangays.
"The NTF-ELCAC, of which I hold vice chairmanship, had received and validated a pre-identified list of 822 barangays nationwide. These are areas that have been cleared of the Communist Party of the Philippines – New People's Army National Democratic Front influence, or the Communist Terrorist Group," he added.
"After immersing in these barangays for three to six months during the period of 2016 to 2019, our security forces and local government units have finally cleared these barangays of communist terrorist threats. These are communities that have been adequately provided with government services," he added.