Since the middle of March, we have all endured physical hardships that commonly only happen simultaneously during wartime. The list is long: restricted movement and travel, businesses shuttered, dwindling financial resources, goods shortages, illness, and death. The psychological pain has been just as great: fear, helplessness, confusion, frustration, stress and anger.
Emotionally we have seen our normal routine ripped away and replaced with a lack of direction and boredom. All the plans and resolutions we made for the year were smashed and we are still trying to figure out what to do next. It is as if we all have had six months of our lives ripped out. Perhaps the worst part is that we will never see a headline that reads: "It's Official: War Is Over!"
In the face of all this adversity though, there is also another shared experience. We have probably spent more time with our families in the past six months than we have in the past six years. In the Burmese language there is a proverb: "In time of test, family is best."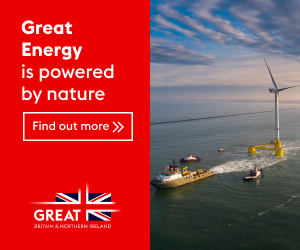 Today marks the beginning of the 28th National Family Week through the National Committee on the Filipino Family (NCFF), chaired by the Department of Social Welfare and Development. The theme this year is "Tungo sa Maginhawa, Matatag at Panatag na Pamilyang Pilipino." For this year's celebration, the NCFF adopted the sub-theme, "Mapagkalingang Pagtugon at Proteksyon sa Bawat Pamilyang Pilipino Mula sa Mga Suliranin sa Gitna ng Pandemyang Covid-19."
The NCFF noted, "The theme emphasizes the importance of providing Filipino families with compassionate response on economic shocks and protection from violence in the midst of the Covid-19 pandemic. It is also an appeal to strengthen Filipino families especially that the family sector faces many social problems amid this crisis, including unplanned pregnancies, loss of jobs and livelihood, mental-health problems, and gender-based violence, among others."
Naturally, the usual commemorations will not be conducted in the face of restrictions on face-to-face activities. For 2020, the NCFF will use online platforms to promote and advocate for stronger protected Filipino families through the #ProtekadongPamilyaSaCovid-19 social-media campaign.
"We hope to remind all Filipino families nationwide to reflect on the importance of their families in their lives and to take the time and effort to strengthen family relationships and values so they can come out of this crisis as a stronger and more intact unit."
National Family Week is an appeal to all government agencies and private organizations to be relentless in the work of strengthening and promoting the unity, solidarity, and stability of the Filipino family.
The national motto of the Philippines is "Maka-Diyos, Maka-tao, Makakalikasan at Makabansa." But the reality is that we are not going to embody those ideas by way of our institutions. We are not going to move in that direction through government or our agenda-driven politics. Religion is helpful only as well as its tenets are practiced. For too many, we are only a "people" and a "nation" as it serves our personal interests.
It is only a strong family that can provide the love, support and a framework of values to each of its members that then supports a strong people and nation. A "Better Philippines" starts with the Filipino family.