"The recognition given to us awardees is not just a recognition of our excellence. It is a recognition of how much we have given back and how much we have served the community. We perform science not for us but for the good of the community. That is the real value of our science."
This was the message of Dr. Jonel P. Saludes, one of the eight scientists and researchers who were awarded by the Philippine Association for the Advancement of Science and Technology (PhilAAST) for their contributions to science and research.
The awardees were announced on September 8 during a virtual news conference that preceded PhilAAST's 69th three-day annual convention on September 9 to 11. It had the theme "STI as Drivers of Growth in the Regions." STI stands for science, technology and innovation.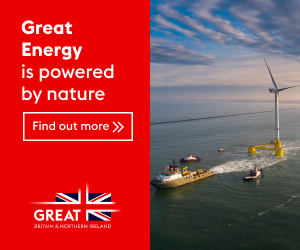 The awardees
Dr. Jonel P. Saludes, a professor of Chemistry at the University of San Agustin in Iloilo City, was awarded the Gregorio Y. Zara Award for Basic Science Research for his work in establishing three science research centers—the Center for Chemical Biology and Biotechnology, Center for Natural Drug Discovery and Development, and the Center for Heritage and Indigenous Cultures.
Dr. Annabelle V. Briones, director of the DOST-Industrial Technology Development Institute (ITDI), was conferred the Gregorio Y. Zara Award for Applied Science Research for her work on DOST Mosquito Ovicidal/Larvicidal Trap System, a contraption that supported the government initiatives in reducing the dengue incidence in the country.
Briones was also involved in many research and development initiatives that are geared towards industry productivity.
Prof. Sandra V. Navarra, head of Rheumatology Department at the University of Santo Tomas Hospital, received the Paulo V. Campos Award for her works as clinical trials investigator and for publishing studies in the field of lupus, spondyloarthropathy and other rheumatic diseases.
Dr. Desiree M. Hautea, former director of the Institute of Plant Breeding of University of the Philippines Los Baños, was conferred the Leads Agriculture Award for her contributions in the use of modern biotechnology and other innovative technologies for agriculture, including the research for the adoption of Bt eggplant in the Philippines.
Dr. Francis Aldrine A. Uy was the recipient of the David M. Consunji Award for Engineering Research for his various notable engineering and innovation projects, including the Usher sensor that monitors structures against earthquakes. He is the dean of Mapua Institute of Technology School of Civil, Environmental and Geological Engineering.
Edgardo G. Vazquez bagged the Ceferino Follosco Award for Product and Process Innovation.
Prof. Kathleen B. Aviso was awarded the Dr. Michael Purvis Award for Sustainability Research
Dr. Salvacion R. Gatchalian was posthumously honored with the Dr. Lourdes Espiritu Campos Award for Public Health. She recently died of Covid-19.
Regional conferences
PhilAAST, founded in September 1951, is a nonprofit association of scientists and technologists in the country that helps promote the value of STI in the country.
Dr. Jaime C. Montoya, PhilAAST president and concurrent executive director of the Philippine Council for Health Research and Development, said the PhilAAST convention from September 9 to 11, four Regional Cluster Symposia were held by the Department of Science and Technology (DOST) offices in Regions 6, 11, 8 and 2.
Montoya said PhilAAST is promoting its vision of nurturing an S&T-inclined Filipino community by ensuring a wholistic approach across all regions in the country.
Bt eggplant two decades in the making
Answering questions from the media, the awardees gave the status of their respective researches and inventions, some of which spanned even a couple of decades.
Hautea said the genetically modified Bt eggplant, which technology development is over after almost two decades, is just awaiting the nod of the government's biosafety agency for its release to the market.
"We just have to wait for a little time. Once the seeds are approved for commercial use, we will make them available to the farmers," she replied to the question by the BusinessMirror during the webinar.
She explained that the government has been checking each biotech crop for its safety for the people, animals and the environment "so that no questions could be raised against it when it is released to the market."
The controversial Bt eggplant faced a legal hurdle that reached the Supreme Court to stop its multilocation field trial and eventual commercialization. The Court later decided in its favor.
Bt eggplant is already commercially available in Bangladesh.
Research is important for doctors
For Navarra, during the pandemic, doing research is very important for doctors and researchers because many data from the patients are gathered and have to be processed.
Since quarantine protocols were imposed, the doctors setup tele-consultation from which they find out the needs of the patients.
"That is the purpose of clinical research. [From] our patients, who are not Covid-19 positive, we get information, which we analyze so that we can give [them] the best of care," she said.
Making buildings, bridges safe from earthquake
Uy, inventor of Universal Structural Health Evaluation and Recording System, said nine privately owned buildings were installed with Usher system earthquake sensors.
Among government buildings, with funding from the Departments of Science and Technology (DOST), and of Public Works and Highways (DPWH), 10 buildings have sensors from at least 22 planned in Metropolitan Manila.
Four bridges, out of the 10 being targeted, were equipped with the sensors, Uy replied to the question from the BusinessMirror.
He said the price of their technology is a lot lower than the P1 million to P2.5 million per unit from foreign competition.
Besides, they are offering low down payment and easy instalment plans to encourage businesses to use the system.
With the guidelines issued on building safety by the DPWH and the National Structural Code, and with the Big One earthquake that could happen anytime, he said "we should make sure of our safety."
Reviving drug discovery from marine resources
For his part, Saludes said their drug discovery program aims to look for new antibiotics that will work against multidrug resistant bacteria, or the flesh-eating or drug-resistant bacteria, wherein ordinary antibiotics are no longer effective.
They have a huge marine biobank of "3,000 beneficial bacteria that can produce antibiotics," he said in reply to the BusinessMirror's query.
Saludes said besides having their researches published in scientific journals, they want to have them developed as finished products.
"It is only through IP [intellectual property protection] that the discoveries of Filipinos and the IP that belongs to Filipinos could be properly protected," he said.
He recalled the experience on erythromycin antibiotic which was discovered in 1949 and patented in 1952 by a multinational company.
"The Filipinos did not receive a single centavo from it," he said.
Ilozone is the commercial name of erythromycin.
"Ilo came from the the word Iloilo because the beneficial bacteria came from Iloilo's soil," he explained.
In reviving the effort to discover drugs from Iloilo, he said, "This time, it is fully funded by Filipino taxpayers through the DOST."
Decent homes for a decent nation
Vazquez, who constructs prefabricated houses using the modular matchbox principle, said the labor component in house construction is 30 percent.
"I would rather that you build your own house so you save 30 percent," he said, adding that he is willing to share his technology so "you can build your own home and become a contractor and earn money."
"We are very short of homes in this country…. If we build homes for the nation, help build homes for the poor, we can become a very good nation," Vazquez said.
Energy mix
Asked on the future of alternative energy now that the government is considering nuclear energy, Aviso said the Philippines is very fortunate that a big proportion of its energy comes from renewable energy.
It would be best for the country to explore different kinds of technologies to provide for its increasing need of energy, she said.
But as an agricultural country it has a lot of resources in terms of agricultural residues.
On the possible use of nuclear energy, she said "it depends on the country's priority and with regard to environmental impact and the risks we have to take."
She added that there are emerging technologies, such as those providing negative emission, that does not only generate energy but also sequester carbon-dioxide emission and help prevent global warming and climate change.
Innovation for the poor
On innovations in science that reach the poor, Briones said ITDI has been offering online trainings for people's livelihood for free during the pandemic via YouTube, ITDI Facebook and web site.
Among them are processing of fruits, vegetables, fish and meat and other technologies that people could use for home and expand on a bigger scale, Briones explained.
For his part, Science Secretary Fortunato T. de la Peña said among the assistance of the DOST to the poor are scholarships at the tertiary level.
He said 10,000 to 12,000 scholarships were awarded for the coming school year, wherein around 60 percent of the beneficiaries are poor.
"In the stories of these scholars who graduate every year you could see how their families rise from poverty. They help their younger siblings get education," de la Peña said.
He added that nine scholars from war-torn Marawi even graduated with honors.
Meaning of the award
The awardees were one in saying that the awards they received are not theirs alone but they are sharing them with their research assistants who made the hard work in their researches.
They also said that the main beneficiaries of their projects are the Filipino people and to give pride to the country by creating quality inventions.
For Vazquez, he said, "Whenever we invent, we make lives better, the Filipinos will benefit."
He added: "We want to prove to the world with presentation that is substantial and beautiful that we can be proud of. That will make the value of the invention much higher," he said.
He urged the government to "give more emphasis to S&T," with more budget "not only 0.005 percent" of GDP.
He said S&T in the country is way behind other countries, adding that big nations attained their current status because of S&T.
Vazquez promised: "We, the inventors, will prove that we can do it. We can give a lot of jobs to Filipinos, and increase the pride of the Filipino people, as a people, as a nation."
True measure of success
While there are many challenges, Navarra said the young people "should not to be intimidated by research," adding that it just needs a "leap of faith."
"It is important to be relevant to the times," such as during the pandemic, she said.
Her advise to doctors and medical students: "Always remember to put your patients at center stage. They are our purpose. They are the reasons for our endeavors."
She added: "It is said that the measure of the teacher's success is in the students. We are all merely instruments in this path that we take. We hope that with this opportunity, on behalf of my co-awardees, that we have set the stage for our young people to carry on and become better than us. That is a true measure of success."
Elevate the quality of human resources
Saludes said scientists and researchers "have creative minds" but it is the research assistants who "do the hard work."
He added that by providing work to research assistants "we are not supporting just one person but their entire family."
He explained: "By enabling the human resources here [outside of Metropolitan Manila], we elevate the quality of human resources in the provinces."
'Not just money'
For his part, Uy said the award is very significant for Mapua because Usher technology was its first commercialization project since the university was established in 1925. The same goes for his staff.
He explained that it is "not just money" that inventors like him are after.
"It is all about showing what the Filipino innovators and scientists can do for our country and the discipline we are into," he said.
He added that given an award in the name of Consunji, a civil engineer like him, makes the award "more meaningful."
A lot of accomplishments
Hautea said "a lot of accomplishments" were made in the almost two decades of work on Bt eggplant.
Her young teammates were able to finish higher education and become excellent researchers in different sectors of the science community.
It was also able to educate the people on modern biotech.
Happy that the research is an "example of a product of research that originated from the laboratory to the fork," Hautea admitted that the project was a "learning experience for her."
"I am a bench scientist but I will bring this to the farmers' fields," she said.
"If we put our mind in bringing something for our target beneficiaries, no matter how difficult and how long the ride, we will eventually get there," she added.
'Will be treasured forever'
Dr. Ed Gatchalian, husband of Dr. Salvacion Gatchalian who accepted the posthumous award for her, said having received a number of awards, this one "would be another gold in her [Dr. Salvacion's] crown," he said in Filipino.
Since this is the first time the specific award was given by PhilAAST, "we will treasure this forever," he said,
"This is very significant for us. It is one recognition that you could not come across every day or even in your lifetime. Sally had to give up her life for what she thought would be very good for the country," Gatchalian said.
Challenge to help improve GII ranking
De la Peña said he is challenging PhilAAST to help to improve the ranking of the country in the Global Innovation Index (GII) since the organization has members all over the country.
The Philippines's GII ranking in 2020 jumped to 50 from 54 in 2019, or a big leap of 50 steps since 2014, a mere six years.
He said they will ask PhilAAST "to help us in this mission to be more inclusive, to have more researchers in the regions and to have more investors who will invest in S&T in the regions, and help us influence our local leaders to think about S&T. That is my challenge to PhilAAST."
Image credits: Screenshot by Lyn Resurreccion