Based in Sydney but born in the Philippines, singer-songwriter Bryan Estepa found his musical calling during his teens after his family moved to the Land Down Under.
By the time he was 14, Bryan was more drawn towards music than anything else.
"[M]y Walkman constantly played a rotation of Beatles, Bee Gees, Hendrix, Clapton and you will more likely find me playing or listening to the footy on AM radio, rather than watching a basketball game," he recalled in a recent article he himself wrote for the web edition of Australia's Special Broadcasting Service (SBS).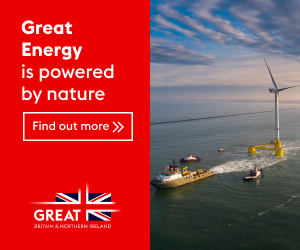 Although he was more partial to rock and became even more excited to discover grunge and indie music, Bryan was still very much an impressionable teen at the time and noticed "how much of the Filipino-Australian youth's identity was defined and fashioned by Black American culture." Being "clueless and insecure," he felt compelled to, in his own words, "follow the herd."
"For a few years, I dressed like a member of Bel Biv Devoe, listened intently to R&B and fumbled my way through my first discos – but I'd always felt out of place. Finding that balance between what was culturally expected of me and accepting the person I was beginning to be became a hard task," he admitted.
That all changed when Bryan found himself at the center of Sydney's burgeoning indie music scene as he not only became enamored with Australian alternative rockers like You Am I, Smudge, The Clouds, Front End Loader but soon fronted his own band, Swivel and did the rounds of pubs there during the late 90s.
"It dawned on me early on that I was a rare sighting on stage at those gigs – a gigging Filipino-Australian musician…I was part of a predominantly Anglo dominated scene but never have I felt like the odd one out. No one gave a damn that I was a shade darker than my band mates. The music was the common denominator [and]…[a]s extremely connected as I was to my roots, this was the first time in my life where I felt like I belonged to a community. One that represented my ideals and interests with little judgement," Bryan noted in the same article.
It didn't take long for Bryan then to start recording his own music, initially with Swivel and later on his own. Spreading his wings and widening his horizons, Bryan went on to travel across the USA and performed at open mic nights that eventually inspired him to write songs that would make up his debut EP, Start Again in 2003.
Since then, Bryan has gone on to release six well-received solo albums (All The Bells And Whistles, Sunday Best, Vessels, Heart Vs Mind, Every Little Thing and Sometimes I Just Don't Know) featuring songs generally characterized by "hooks that soar in jubilation or pull on melancholic heartstrings."
One thing that clearly stands out in all of these releases is Bryan's "knack for crafting melodic mini-masterpieces" as pointed out by Australian music critic Jeff Jenkins in his review of the former's 2019 release, Sometimes I Just Don't Know for Rhythms, the country's roots rock magazine.
Now Bryan is back to elevate his craft and showcase his guitar-driven brand of indie pop in "Admit Now, Pay Later" for Lilystar Records/Rock Indiana which features the production of multi ARIA and APRA award-winning Australian songwriter Josh Pyke.
"I have known and admired Josh for a long time now. He is one of my favourite Aussie songwriters and a real inspiration [so] I made the decision early on to really step back and let him produce and engineer this song. We have similar influences, being from the same generation, but Josh brings a different sensibility and approach to production and arranging that is not all in my musical vocabulary. Because of that, it made it really exciting to work with him and watch him take the song to places I otherwise never would have thought of," Bryan noted.
In describing "Admit Now, Pay Later," Bryan said the song is part of the process of understanding and coming to terms with life's curveballs [and] touches on hindsight and self-reflection."
"It was also one of the few songs that was born during the heaviest period of the COVID lockdowns here in Sydney and I had a really unexpected creative burst. When that happens, I try to ride the wave as long as I can."
"The final version is a lot more layered than my original idea but that's the beauty of music and the way it can evolve in beautiful and unexpected ways."
For his part, Josh Pyke is all praises for Bryan's musical sensibility and what he considers as their joyful collaboration experience.
"Bryan's sense of melody is really strong which informs everything in his songs. His lyrics are really authentic and heartfelt and for me that's the key of a good song. From there it's a matter of pushing the boundaries of what the arrangement and sonics can be, to tell those stories. As a great writer and collaborator, he's got a classic pop sensibility but is really open to feedback and experimentation which made my job as producer really fun and free," Josh further elaborated.
Bryan Estepa's "Admit Now, Pay Later" is his follow-up to his earlier 2020 release, "Weight in Gold" and is scheduled for release on major streaming platforms on September 18.