STILL confronted by the Covid-19 pandemic, the Philippine educational system will adapt the distance-learning approach to ensure that classes will continue in October this school year.
This strategy, for Vertiv, a global provider of critical digital infrastructure and continuity solutions, underlines the importance for academic institutions to take advantage of technology in order to thrive even in the face of an unprecedented health crisis.
In this new setup, schools need to ensure the availability of its information technology (IT) network for educators to access student information, such as enrollment, class records, among others, even when they are not physically present in the campus.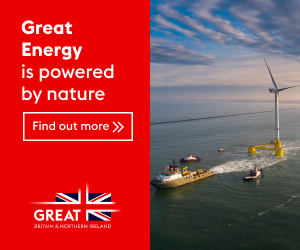 They also need to ensure the accessibility of its IT systems to make modules and other learning materials available for the teachers. For example, learning references in public schools can be accessed by educators, parents and students using DepEd Commons, a project of the Department of Education (DepEd) aimed at supporting the continuous delivery of basic education to Filipino learners through open education resources.
Learning institutions must also ensure they can support mobile learning via social and content interactions using personal electronic gadgets.
"Educators must have the capability to innovate and experiment with available online tools to make virtual classes more engaging. In recent years, modern classrooms have been harnessing the power of technology to equip their learning facilities with the necessary digital tools not just to support the teaching-learning process but also to provide a more interactive learning experience, especially for distance-learning approach," said Jason Lim, country manager of Vertiv Philippines.
Another challenge would be the management of IT assets, from hardware to software, to ensure that sensitive student information is protected against cyberattacks and other threats.
To help schools address these issues, Vertiv has been innovating solutions that can help empower the education sector. One of these is its range of uninterruptible power supply (UPS) solutions that help ensure the availability of the school's critical data center, so access to vital records online remain unhampered. In addition, its range of data center infrastructure management solutions enable IT managers to monitor the school's IT infrastructure even when they are not there physically.
Vertiv's full-range of Liebert UPS is future-proof, eco-friendly and highly efficient. With the school year coinciding with the typhoon season, there is a higher risk for downtimes due to potential power interruption. Its UPS technologies will help cover the backup power needs of the IT infrastructure.
The SmartCabinet is a fully integrated, micro data center solution that helps provide an intelligent and integrated infrastructure that allows schools to quickly deploy a data center even in tight locations. It combines power, thermal management, and IT management in a simple, rapidly deployable design.
What's more, this solution allows IT managers to standardize processes and centrally manage applications and infrastructure remotely, while still providing low latency computing which is crucial for distance learning. With remote IT management, combined with Vertiv's efficient and effective deployment services and remote IT management capabilities, expensive truck rolls are also reduced, thus lowering the total cost of ownership.
The SmartCabinet is also easy to deploy due to Vertiv's standardization, factory integration, and industry-leading deployment services. It also decreases security risks with rights-based access and control, optional onsite intrusion prevention and detection, as well as video surveillance. Lastly, the solution helps reduce downtime risks with its secure remote IT management, on-line double-conversion uninterruptible power supplies, and next-day on-site emergency services.