The Sy siblings of the SM group and former politician, Manuel B. Villar Jr., are still the wealthiest Filipinos in 2020, according to the Forbes list of the richest people in the Philippines.
However, many of those included by Forbes in the list of top 50 richest Filipinos saw their earnings plummet due to the Covid-19 pandemic.
The Sy siblings, who took over the list after their father died early last year, remained at the top with a net worth of $13.9 billion. The figure, however, is lower by $3.3 billion. The Sy family operates the chain of SM shopping malls in the Philippines and China and Banco de Oro, the country's biggest lender.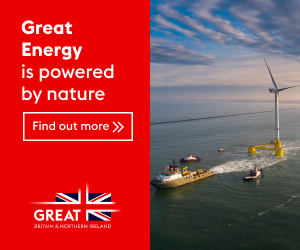 Villar was at number two, but remained the country's richest man individually, with a net worth of $5.5 billion, down by $1.6 billion from the previous year. Villar is mostly into property development, but he has recently expanded to retail.
Port magnate Enrique K. Razon Jr. moves up to 3rd place, from 4th last year, with a fortune of $4.3 billion, also significantly lower from last year's $5.1 billion.
"The collective wealth of the Philippines's 50 Richest dropped to $60.6 billion from $78 billion a year earlier," Forbes said, adding that 32 in the list saw their net worth decline.
Lance Gokongwei and his siblings debuted on the list at number 4 with $4.1 billion, replacing their father John Gokongwei Jr., who died in November last year. Lance shares the fortune with his 5 sisters—Faith, Hope, Lisa, Marcia, and Robina.
The magazine said banking fortunes were also hit hard, with the Ty siblings of GT Capital and Metrobank shedding 46 percent of their fortune to $1.4 billion, from last year's $2.6 billion. The net worth of Frederick Y. Dy of Security Bank Corp., was down by more than 46 percent to $190 million.
The Ty siblings were in 12th place, while Dy was at 37th.
Edgar Sia II, who was ranked 21st, was this year's biggest gainer. His net worth expanded by 75 percent, or $300 million, to $700 million.
"That rise was partly due to the successful IPO [initial public offering] of his Merry Mart in June; shares of the grocer have nearly doubled since the listing as quarantine measures boosted sales," the magazine said.
Six names were dropped off the list, including Edgar Saavedra of Megawide Construction Corp.
However, Megawide co-founder Michael Cosiquien, who already left the company to set up his own property firm, stayed on the list as most of his wealth was tied to an earlier sale of the company's shares.
The estate of San Miguel's Eduardo Cojuangco, who died in June, was inherited by his wife, Soledad Oppen-Cojuangco, who came in at 16th. She shares the fortune with their 4 children—Carlos, Luisa, Margarita and Mark.Mikel Aboitiz, Lourdes Montinola, Michael Romero and Luis Virata—all at the bottom of the Forbes list—returned in the rankings, but their comeback was largely due to this year's lower cutoff, which fell 23 percent to $100 million.
Meanwhile, Don Jaime Zobel de Ayala remained at 5th with his net worth slightly down to $3.6 billion, from last year's $3.7 billion while businessman Andrew Tan moved up to 6th from last year's 10th with $2.3 billion, also down from last year's $2.55 billion.
Tycoon Lucio Tan was at 7th with $2.2 billion; Ramon S. Ang of San Miguel Corp. was 8th at $2 billion; Tony Tan Caktiong of fastfood giant Jollibee Foods Corp. was 9th at $1.9 billion; Lucio and Susan Co of grocery chain Puregold was 10th with $1.7 billion; and Mercedes Gotianun, matriarch of the siblings that operate Filinvest group, was at 11th with $1.5 billion.
Forbes said it compiled the list using information from the individuals, stock exchanges, analysts, private databases, government agencies and other sources. Their net worth was based on stock prices and exchange rates as of the close of markets on August 28.