DITO Telecommunity Corp., which is expected to officially start its commercial telco operations in the first quarter of 2021, is spending P1 billion to develop a cybersecurity operating center to ensure that its network will not be used for potential cybercrime.
Dito Chief Technology Officer Rodolfo Santiago said this initiative shows that his group puts a premium on cybercrime prevention and supports ongoing endeavors to keep the country's cyberspace safe. The remarks come as an apparent effort to allay fears in many quarters that the setting up of cellsite towers inside military camps by Dito—which is minority-owned by China Telecommunications Corp.—could open the country to risks of "spying" by the Chinese government, given that China Telecom is a state firm.
Referring to Dito's P1-billion investment, Santiago said during a media briefing on Thursday, "That amount is contracted to be utilized for the building of our cybersecurity operating center to monitor cyber attacks. It will fund the equipment, software and the training of our team."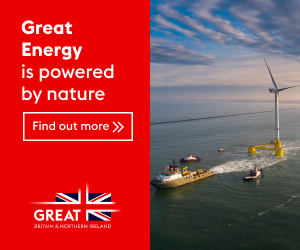 He did not go into specifics as to the configuration of the cybersecurity operating center.
Aside from this, Dito said it has picked US-based tech firm Fortinet to be its primary cybersecurity provider. It is also tapping other cybersecurity providers to support its requirements. These include NexusGuard, McAfee, Nessus, Veritas, Pentaho Data, IDAM Systems by BeyondTrust, Microsoft, Cisco ISE, Siemplify, ManageEngine and SolarWinds.
"From the beginning, we in Dito have taken note of all the concerns related to cybersecurity. We never made it public but we sought the best that the US had to offer in terms of cybersecurity," Santiago said. The nod to US suppliers is seen as a counterbalance to fears about the "China" factor.
Dito has been under intense scrutiny over the past few days due to its intention to build network infrastructure in military camps. While Defense Secretary Delfin Lorenzana said recently they have approved the plan—which was shelved in 2019 on strong objections by senators, among others—critics insist this poses a threat to national security, given that Dito's foreign partner, China Telecom, is a state-owned enterprise.
Sen. Risa Hontiveros earlier noted that China's Communist Party has a track record of demanding the "cooperation" of its state companies in initiatives involving its national interest.
China has been in a long-running tussle with the Philippines on Beijing's "muscling" in the West Philippine Sea. Beijing claims nearly all of the South China Sea, but Manila won in 2016 its case against such "excessive claims" in its filing with a UN arbitral tribunal.
The US has also noted supposed security risks linked to Chinese-made equipment and infrastructure.
Dito is expected to launch its commercial telco operations in March 2021. Santiago said his group has already "fully adjusted to the challenges" posed by the Covid-19 pandemic, and is now ramping up infrastructure initiatives to meet the target.
"As of September 13, Dito now has a total of 859 out of the 1,300 estimated number of towers needed to achieve mandated targets of 37 percent population coverage and speed of 27 mbps by January of 2021," Santiago said.
He added that his group has signed new contracts with six contractors, namely: LCS Holdings, Zeal Power, ALT Global, CEEC Tower, Aboitiz and Leo Group.
Image credits: Dito Telecommunity