HERE'S some exciting news for you voters: It's now less than two years until the presidential election. Here's more exciting news for us workers: It's certain we'll have a holiday in May 2022.
So if you want to join in on the fun, just head to the nearest Comelec office and register. My chismosa friend proudly informed me through Viber that her daughters finally trooped to their city hall, in matching face masks and the latest face shields they ordered online, and even saw her neighbor in the premises. Sadly for her, her daughters never got to know why their neighbor was also in city hall but knowing her, she could only have wished it was due to something scandalous so that she would have something to report to me. Still, she was able to slip in that her daughters were wearing the latest Nike Jordans and even sent a screenshot of her Instagram post of her daughters. I just replied that, yes, I saw that post so that she would get the hint she need not waste data to send it to me.
But actually I'm happy for her daughters—and I'm also happy that young stars MayMay Entrata and Edward Barber also went to their local precinct to register. MayMay and Edward form the MayWard loveteam and they are both products of Pinoy Big Brother with the former bagging the grand prize. Since then, they have made a number of movies and TV shows, and even landed a couple of endorsements along the way.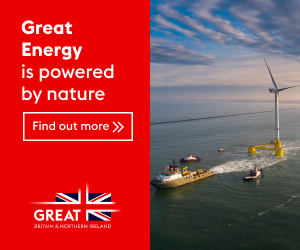 The young stars posted a picture on Instagram to their followers of them filling up the necessary forms. "Mag pa-rehistro na para makaboto," MayMay told her fans and followers. "Registered to vote. Make sure you do, too!" Edward posted. "Let's change the course of our nation and write OUR OWN history." He even included the hashtag "#40MStrong" as well, which refers to the estimated 40 million youth who will be eligible to vote in the next elections.
Meanwhile, TV host Robi Domingo accompanied his co-PBB alums and posted, as well, referring to how fans would vote on who should stay or not in the Big Brother House. "Ngayon sila naman ang boboto para sa kinabukasan," he said. "Ikaw, nakapag-register ka na ba?"
They made it all so simple and, based on my registration experience eons ago, it really is. The Comelec even posted guidelines in their social-media accounts with specific instructions on how to register and these are: download the application form and fill up three copies but do not sign them yet; go to the nearest Comelec office and make sure to observe proper guidelines, such as wearing of face mask, shield, disinfection and social distancing, etc.
So, what are you waiting for guys? Go out, register and make your vote count.
****
ANTICIPATION is high among viewers as this year's the 72nd Emmy Awards will be held virtually for the first time because of the ongoing pandemic. The awards show will air live on September 21 at 8 am (Philippine time), with a preawards show at 7 am and a prime-time encore at 8 pm on Fox Life on SkyCable. Producers of the show assure their guests and audiences that the event will be more entertaining and just as glamorous.
Catch Jimmy Kimmel lead television's biggest night as he hosts the ceremony from Staples Center. With no red carpet and a live audience, the Emmys will have cameras in as many as 140 locations to be able to include all the nominees live on the show instead of a videoconferencing app.
Comedy Central's The Daily Show with Trevor Noah, which takes on the biggest news in politics and pop culture today, is nominated for Outstanding Variety Talk Series and Outstanding Directing for a Variety Series for David Paul Meyer. See Trevor and The Daily Show correspondents send up the follies of people behind today's biggest headlines from Monday to Friday, 11:30 pm, on Comedy Central.
With a whopping 18 nominations this year for its writing, directing, production design, editing and performances, Ozark is poised to go home with a bounty of honors. Follow the exploits of Marty Byrde, the embattled financial advisor whose failed money-laundering scheme in Mexico lands him in hot water and forces him to make up for it by bringing his operation from Chicago to the Missouri Ozarks, with his family in tow. Watch the landmark series on Netflix using your Sky Fiber subscription.
With its own impressive 26 nominations for editing, music, performances, cinematography, HBO's Watchmen is on the top tier of shows on the Emmy list this year. Turning the superhero genre on its head, Watchmen follows the story of masked vigilantes treated by society as outlaws. The series can be streamed on HBO Go using your SkyFiber subscription.
For the complete list of nominated titles you can watch on your TV or stream via SkyCable, visit mysky.com.ph/emmys2020.