LAST week, I shared how I value the role of sports in developing happy, healthy and resilient kids. I saw how both my daughter Meagan and my son Marcus have developed both skills and character through their years of training. This week, I would like to give tribute to coaches in every athlete's life. I believe coaches play great roles in inspiring kids to aim higher.
Let me do this by spotlighting on two coaches that have helped make my kids want to fully pursue their dreams in sports. I hope you and your kids would read this 2-part column and get inspired, as well.
My spotlight this week is on my kids' fencing coach, SEA Games medalist Eric Brando. Below are excerpts from our interview: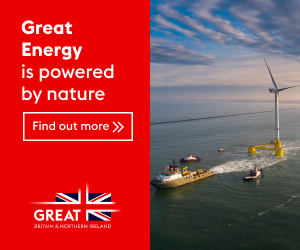 When did you start being interested in fencing? Did you try different sports first? How hard did you work to be good at this sport?
Since I was young, I have loved sports though not specifically fencing at the time. First, I tried basketball and badminton when I was in high school. When I moved to college in 2004, I gave fencing a shot in my PE class and that's when I got passionate about the sport. The Philippine Fencing Team inspired me to push even harder. I wanted to compete to represent my country. My discipline got better as I took fencing seriously. My routine was to study first, go to school early (University of the East), finish class and then go straight to Ultra in Pasig to train until 11 in the evening. I ended up with a sore body each time but it was so worth it.
What would you say is your happiest moment in fencing?
My happiest moments and good memories in fencing are whenever we have training camps abroad. We meet a lot of fencers from different countries, make really good friends and learn a lot of fencing techniques. It inspires us to be better in our sports and at the same time build good friends with world-class fencers.
You have won in the SEA Games. Share with us your experience on how you practiced, how it felt during the games, and how it felt to bring home a medal for the country?
The experience of the 2019 SEA Games is one of the things I'll treasure in my fencing life. It was special because finally we had a fencing coach dedicated to preparing everyone for the 2019 SEA Games. In the course of my fencing life, there was a period when there was no coach provided to fencing athletes by the Philippine government, so it was exceptional when we had one from South Korea from 2018 to 2019. His name is Coach Seung Jun Kim. He is really a great coach and mentor to all of us. We went through intensive training with Coach Kim and all fencers had training in South Korea for three months. It was a mix of pressure and excitement to bring honor to our country. During the game, I was pressured because our country was hosting the 2019 SEA Games and the expectations were high on Filipino athletes, and we wanted to show that the support was worth it especially since they gave us Coach Kim who pushed us very hard and inspired us to bring another honor to our country. Bringing home a medal meant a lot to me. There are no words to describe it.
Today, you are both a national athlete and a coach. Why did you decide to go into coaching kids?
I decided to maintain my national athlete status (until the time I retire in few years) and at the same time pursue coaching to share my fencing knowledge and skills to young Filipinos. Sports is a big part of my life and having acquired the breadth and depth of experience, capacity and skills through the years, I decided it's good to teach and make it a business too. I got the opportunity to study in Europe for Professional Fencing and Coaching and so I started coaching kids equipped with better knowledge.
I believe that Filipino athletes can excel in this sport and give honor to our country. I envision the great potential, talent and dedication of young Filipinos who loves sports and it will bring them better opportunities. Through fencing, they can make themselves and their families happy, and they can also serve as an inspiration and make our community and our country proud.
How do you advise parents to make their kids interested in sports?
I encourage parents to be open and allow their kids to explore their passion in sports. They should try fencing and pursue the training and dedication, because the sport brings a different level of discipline and honor, along with the values of sportsmanship and the development of emotional intelligence.
For kid athletes today, what are your top tips for them?
Discipline, work hard, never give up and, most importantly, dedication to your sport.
Coach Eric is cofounder and head saber coach of Republic Fencing, which aims to produce world-class fencers in saber, foil and epee. Republic Fencing can be found in Shoppesville, Greenhills Center, in San Juan.