NEWARK, New Jersey—Amid the Covid-19 pandemic and the resulting economic fallout, workers report a significant increase in the value they place on the benefits offered by their employers, including a double-digit increase in how likely they are to remain at a job based on non-health benefits such as retirement savings, disability insurance, life insurance and other tools to help alleviate financial stress.
In a survey by Prudential Financial to understand employee needs and perspectives ahead of the 2020 annual enrollment period, employed respondents overwhelmingly said their benefits programs make up a key part of their compensation (77 percent, up from 67 percent from a year ago) and are a big reason they would stay at a job (73 percent vs 59 percent).
Under normal circumstances, open enrollment season poses unique opportunities and challenges for employers and brokers.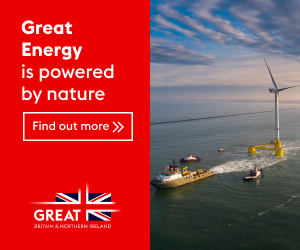 This year, the impact of Covid-19 will provide the backdrop as they are tasked with curating, administering and communicating the right mix of benefits to support the interconnected physical, mental and financial wellness of their employees.
Workers will similarly face enrollment decisions in the current environment—and those choices matter, in unexpected ways. The research found that people who report that their benefits reduced stress are more likely to opt for certain lesser-adopted benefits—particularly those that can alleviate unanticipated expenses. Examples include participation in a health savings account, accident insurance and life insurance.
Other findings in the survey, conducted on August 3 to 4, include: 75 percent agreed that "[due] to the pandemic, I feel that access to benefits through an employer is now more important than ever before." 75 percent agreed that "given the current environment, it makes me realize that benefits are a much more important part of a job." By more than a 2-to-1 margin, respondents said they would "be willing to take a chance on a new job right now if it offered better benefits" (52 percent agree versus 24 percent disagree, with 24 percent neutral). "While we're pleased to see workers increasingly recognize the value of a comprehensive, cohesive workplace benefits package, we also cannot ignore that this stems from the financial, physical and mental stressors of the pandemic," said Leston Welsh, head of business segments for Prudential Group Insurance.
"Given the uncertainty of the current environment, it's more important than ever for employers to educate and encourage their employees to choose the solutions that will help safeguard their financial security—over the near and long term."