IT has been said that a man is the product of his thoughts—what we think, we become. The beautiful mind of former actress Ramona Revilla is perhaps what steered her to the good life that she is now blessed with.
After being lured to try out her luck in show business when she was a teenager, Revilla knew she had to seize every opportunity to become popular right away because acting is not a stable job. Yes, she was daring, but she played her cards right. And when her career was on an upswing, she also knew that she needed to save in case she decided to leave the industry to pursue something else.
Through her discipline and good handling of her savings, she was able to buy a house. In one of her performances overseas, Revilla met American Frederick Farrell who swept her off her feet and eventually became her husband. The Farrell couple is blessed with triplets and they are now based in Yokosuka, Japan.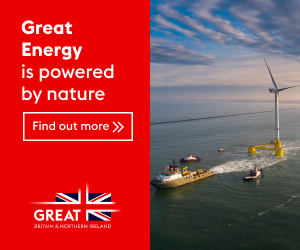 "The girls—named Freohsyl, Fersiana and Frederie—were born in Makati and then we moved to the United States after they turned one. They're now seven and motherhood continues to give me priceless joys," she enthused.
Revilla admits that raising triplets can be really challenging. "It is perhaps the biggest bundle of blessing that I have received but also the hardest task for me to be good at. Everything is times three—preparing their meals, cleaning their stuff, bathing them and dressing them up. And add to that, virtual school at home for my three second graders because of the pandemic!"
She shared that her priority is to keep the girls grounded starting at an early age, and instill in them the love of God. "Personally, I dream that they become medical doctors but I know they will make their own decisions when they grow up. What I always pray for is for them to be safe, healthy, happy, kind, and to put God at the center of their lives."
Her husband recently had an offer from the United States Department of Defense that was too tempting to pass, so the Farrells flew to Japan where they will be for the next three years.
"I have to always find the balance between being a good wife and a good mother. I always make time for my husband, and he also makes time for me. We go out on dates every Friday, just the two of us. Saturday is Sabbath Day, while Sunday is always Family Day," she shared.
Revilla told us that she likes to dress up and her husband knows that he married a very fashionable lady, who also loves bags, shoes and jewelry. "My husband is a wonderful man, very loving, very protective, very supportive. He is a good provider. He loves to surprise me with gifts—big and small. A man of few words, he is more a man of action who is caring, generous and compassionate. I am blessed to be his wife." She added that these extraordinary times require a lot of change in routines. "We have to stay healthy and fit. I workout every morning. I normally go on a 5-kilometer run. I also run on my treadmill at home. My husband and I enjoy working out together on weekends. I must say I'm also lucky that I got good genes from my mother!"
Revilla credits her Filipino mother Sylvia for who she has become. "She is the greatest influence in my life, and the sole reason for my success. She stays in our home in the Philippines. She is my inspiration and my strength."
The Philippines will always be her home. In fact, for many Christmases past, Revilla has always convinced her husband to celebrate in Manila. "I hope the pandemic ends soon, and we can go back to the time when we could travel to anywhere that makes us happy."
Hopefully, Ramona Revilla's success story can inspire many of us. She has kept her mind brave and beautiful all these years. She carries her heart in the right places, and instead of longing for temporary happiness, she strives for priceless joys.