Liquefied petroleum gas company South Pacific Inc. (SPI) has increased its market share to 18.7 percent in the first quarter of 2020 from 16.6 percent in the same period last year. Based on the Department of Energy report, this means that SPI's ranking in the industry has improved even as other players in the LPG industry such as Petron Corporation and Liquigaz Philippines showed declining market shares.
SPI has shown robust and consistent growth in its performance since it entered the market in 2015. It grew 7 percent year-on-year in January to March 2020 with an output of 439,156 metric tons. This was despite the challenges posed by the COVID-19 pandemic which has negatively impacted most industries worldwide.
Relatively a modest player in the Visayas, SPI doubled its market share in the central regions to 5.2 percent in Q1 2020 versus its 2019 share of 2.6 percent. One of the primary reasons for this uptick is the opening of its Cebu terminal last year which also serves the requirements of nearby islands of Negros, Bohol, Leyte and Samar.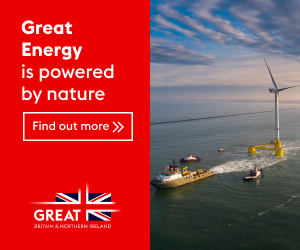 But the company's strong showing is much more evident in Luzon. The 100percent Filipino owned company is nearing second ranking and poised to overtake Liquigaz's 21.3 percent share of the total Philippine market. Petron dropped to number two spot in Luzon at 19.2 percent, when SPI registered a market share of 22.8 percent in the first quarter.
Another factor behind its continued positive numbers is the storage facility inside the Arctura Petrochemical in Mandaue City, which serves bulk customers of its terminals at the Calaca Industrial Seaport in Batangas and the San Simon Industrial Zoen in Pampanga.
SPI is continuing the expansion of its terminals. Presently, it has 11 storage plants with a capacity of 22,000 metric tons. Plans are underway to build five other terminals in southern Philippines.