WITH its forthcoming launch in the Philippines, Ohmyhome (https://ohmyhome.com/en-ph), Singapore's leading PropTech start-up, is set to disrupt the local real-estate industry by bringing innovation to the way people buy, sell, and rent their properties.
Launched in 2016 as Singapore's first one-stop online property platform, Ohmyhome was projected to make housing transactions simple, fast, and affordable for everyone as it addressed perennial inefficiencies in the island nation's real-estate industry.
Chief Executive Officer and Cofounder Rhonda Wong identified these as the lack of transparency and relevant information, the high costs involved, and the lengthy time it took to complete transactions.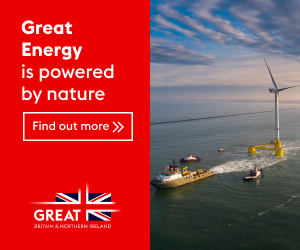 "We learned that the average time it took to buy or sell property in Singapore ranged from three to seven months, a tedious transaction journey that caused tremendous stress for homeowners," Rhonda related. "We wanted to streamline the entire housing transaction by providing accurate information so that our customers can make informed decisions when buying, selling, or renting their homes."
As in Singapore and Malaysia, Ohmyhome will provide a Do-It-Yourself (DIY) option that will give Philippine customers a chance to simplify their home transaction process. They can browse genuine listings that are free of dummy or duplicate accounts, saving them time in searching for the right property. They can enjoy savings because the DIY platform comes absolutely free—from listing all the way to deal closing.
Rhonda, however, pointed out that customers may also engage the services of Ohmyhome's full-time in-house property agents at a cost-friendly price. "The company's proprietary technology will handle approximately 90 percent of the agents' work such as sourcing for new leads, matching of suitable buyers to sellers, scheduling and advertising. This frees up the agents to focus on the most crucial element of the job—our customers."
This arrangement has been proven effective in Singapore, where Ohmyhome agents perform at the rate of the top 0.1 percent of agents, a level of competence they intend to bring to the Philippine property market.
Rhonda said of their third foray into the Southeast Asian region: "We are committed to providing a seamless end-to-end housing transaction that will make everything easier for our Philippine customers. And, in the context of the global pandemic, safe—a critical factor amid the Philippine government's ongoing concern for health protocols."
Chief Product Officer and Cofounder Race Wong affirmed that Ohmyhome takes off in the Philippine real-estate industry at a most auspicious period. "PropTech is perfect for today's challenging times, offering value for money as it empowers customers to work out the best possible deals in the Philippine property market," she said.
Ohmyhome couldn't have chosen a better time to strengthen its global strategy. Prospective Filipino homeowners and property sellers will be happy to know that whatever challenges come, Ohmyhome can provide an easy, quick, and efficient end-to-end solution for all.