WHAT makes people stay in your organization? I know of some people who started and retired in the same organization. I also know of people who jump from one job to another, and even from one career to the next. What makes people stay? Before, people thought it was the salary, benefits and opportunities for career development. It turns out that it was more than all of these things combined. This is what is called employee experience.
Employee experience, or EX, is the sum of all the interactions an employee has with everyone in the organization. While employee engagement looks at developing the best conditions for employees to perform at their peak in a given time (think team building, corporate events and other activities), employee experience looks at the overall interaction of an employee from recruitment all the way to their parting with the organization.
Hence, an organization's management looks at their decision from an employees' lens and how it is perceived. EX is the means by which you can ensure employee engagement is consistently high and sustained. But take note that EX is not just the responsibility of HR but is a collective effort of the entire organization.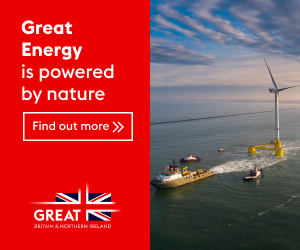 To understand employee experience, the organization needs to look at the whole employee life cycle and identify at what point employees disengage­either by decreasing performance levels or parting ways with the organization. This means looking at all the stages that an employee goes through such as the recruitment process, onboarding, performance management, promotion and termination. Understanding where employees struggled in their performance will help the organization develop mitigation measures to support the employee's performance and development.
Aside from the employee life cycle, you also need to understand where you are in your current employee experience. One of the tools you can use is the PEARL Employee Experience Model, which looks at different areas of an employee's purpose, enablement, autonomy, reward and leadership. The model will help you identify a baseline of your employee experience and which area in your organization needs work in improving the employee experience.
From the baseline, the organization's management needs to take deliberate actions to address identified attrition points. For example, if the attrition cause is in performance management because of a lack of an objective way of measuring achievement, or the need for a career path for employees, then the management needs to take action to address those and if not possible, provide alternatives acceptable to the employees. At the heart of employee experience is what employees go through, so human experience should be the primary consideration rather than process. The tendency of organizations is to think that once a process is delineated, they expect people to follow. However, if you take it from the perspective of the users, it becomes easier to implement because they were consulted in the first place. Remember, what looks good on paper does not automatically mean it will work in real life.
And speaking of tools, these should address work productivity and should not just be a means of catching up with technology for the sake of riding the bandwagon. Especially useful are tools that enhance collaboration and communication among departments. This helps to break down silos and encourage more interaction from different parts of the organization. That is also the reason why more organizations are finding value in hiring user experience designers to ensure the tools they develop and implement meet user needs and requirements. Couple this with a design thinking mindset and you have an applications development team that understands what your employees need to get the work done better and faster.
In a previous company I worked for, they developed an app which lets employees get in touch with their manager, sends updates to their phone, and makes it handy for an employee to check leave credits, monitor shuttle schedules, and even use the app as their ticket to corporate events. The app also allowed for real-time mood checkers to give managers an overview of their team's overall sentiment. If you can find or develop collaborative tools which allow for different departments in your organization to work together, it becomes easier for new and tenured employees to find their niche in the organization and contribute positively to the business objectives.
Another area most organizations are starting to realize the importance of is the leadership's transparency. How are employee's opinions valued and heard? To ensure optimal employee experience, there has to be a feedback mechanism in place to ensure employees have a way of letting management know of how new policies and ways of working are affecting them. This will also help management calibrate how they approach the rollout of new tools, and in the long run provide a list of needed improvements which can be incorporated in existing and future tools.
Alongside increased transparency, provide more opportunities for management touchpoints with people. A leader who takes the time to talk to their employees and treats everybody with respect regardless of position sends a message to everybody in the organization that he cares for their welfare. What would be better is an open-door policy where anyone in the organization can bring to the management their concerns. There are several ways of doing this but the important thing is, people have an opportunity to be heard.
If the organization is too big, a sustainable way of engendering transparency is empowering middle managers to make decisions which affect their own departments. This means that you need to trust middle managers to reflect the value of the entire organization and everybody is aligned with how to address work issues and risks. This is where culture plays an important role in maintaining an employee experience reflective of the organization's vision, mission and core values.
Think back to your organization. Why do people stay? Why do they leave? If you can find out which are the factors causing the loss of your top talents, you can provide alternative means to augment what is needed to make them stay. Otherwise, you open yourself to the possibility of employees who do the bare minimum and who only wait for paycheck after paycheck. n