THE Chamber of Real Estate and Builders' Associations Inc. (Creba) backs the immediate passage of House Bills 3541 and 3837, which seeks to create a Comprehensive Home Financing Program (CHFP) that will make all income-earning Filipinos entitled to fixed, low-interest, long-term housing loans whether they are members of the Social Security System (SSS), Government Service Insurance System (GSIS), or the Pag-lBIG Fund.
At the recent public hearing on various bills on shelter finance, Creba National Chairman Charlie A. V. Gorayeb said that such a move is urgent and necessary if the national government is serious in addressing the country's 6.57 million housing backlog that has grown in unprecedented leaps and bounds amid inadequate housing programs over the years.
"To fulfill its Constitutional duty to deliver housing for its people, government must provide affordable and long-term sources of home loans for the millions of homeless Filipinos, especially the low-income earners," he said.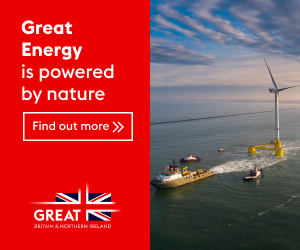 Under the twin bills, filed by Rep. Micaela S. Violago and Majority Floor Leader Martin Romualdez, respectively, the annual CHFP funding of P270 billion will be raised via bond investments by the SSS at P25 billion; GSIS at P25 billion; a minimum of P70 billion or all of Pag-IBIG Fund's investible funds for housing in accordance with their respective charters; P100 billion from the unused or residual agri-agra funds of banks plus a P50-billion government budgetary allocation to serve the informal settlers' segment for 20 years—all with mandatory guaranty cover from the Home Guaranty Corp.
This program will be designed exclusively for home loan borrowers with no component for development financing. According to the author, this is to guarantee the use of funds strictly for shelter acquisition by the homeless. If passed into law, the bill amends Republic Act 7835 or the Comprehensive and Integrated Shelter Finance Act (CISFA) of 1994.
 The sources of funds, per Creba National President Noel Toti M. Cariño, have, in fact, been identified by various existing laws and the concerned agencies' respective charters and need only to be integrated for effective administration to socialized and economic housing beneficiaries.
Payable up to 30 years, CHFP loans for residential units in subdivisions or medium-rise condominium buildings shall be P1.5 million and below at 3-percent fixed interest rate for socialized housing, and above P1.5 million up to P3,199,200 at 4 percent for economic housing which shall remain tax-free.
The bill appoints Pag-IBIG Fund to administer the loans with the National Home Mortgage Finance Corp. acting as secondary mortgage institution.
All income-earning citizens who qualify as beneficiaries under the Urban Development and Housing Act and who have not yet availed housing assistance from any government institution shall be eligible for home loans through the CHFP.
The high collection efficiency by Pag-IBIG Fund will be maintained by empowering it to deputize employers, whether public or private, in the prompt collection of housing loan amortizations.
Creba envisions a strengthened housing production to the level of 10 million homes within two decades, the centerpiece of its five-point housing agenda.
"Intensifying housing production is a win-win solution as it creates a wide-ranging economic value chain that positively impacts consumption, jobs and taxes and improves the over-all quality of life of people which is much-needed in our collective efforts to recover from the staggering effects of the worldwide Covid-19 pandemic," Cariño said.
The two Creba officials cited that consolidating House Bills 3541 and 3837 gives a complete and doable shelter finance package. They hope that Congress will lead its immediate passage into law.