THE chairman of the Senate Energy committee on Monday pushed the need for transparency in the downstream oil industry pricing mechanism for pump prices to protect consumers, after the Supreme Court blocked a Manila trial court order directing the Bureaus of Customs and Internal Revenue to examine the books of accounts of Petron, Shell and Chevron to verify charges of "monopoly and collusion."
Sen. Sherwin Gatchalian, committee chairman, reminded stakeholders that "the promise of the law is to provide reasonable prices, encourage competition and investments," noting that "the cut-throat competition among oil companies leading to lower prices, which was envisioned when Republic Act 8479 was enacted, is simply not happening." He was referring to the Downstream Oil Industry Deregulation Act of 1988.
Meanwhile, oil companies announced their plan to reduce pump prices effective Tuesday morning.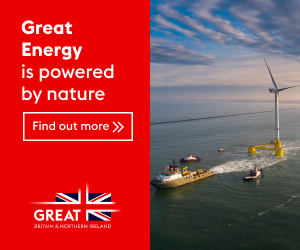 They said in separate advisories Monday that gasoline prices will go down by P1 per liter, kerosene by P1.45 per liter and diesel by P1.55 per liter. Among the oil firms that announced their price adjustments are Pilipinas Shell, Phoenix Petroleum, Seaoil, Cleanfuel and PetroGazz. Other oil firms are expected to follow suit.
The price rollback takes effect 6 a.m. of September 15.
Gatchalian proposed to file a bill that would compel oil firms to be more transparent on how fuel prices are determined.
Consumers have been complaining that whenever world crude prices increase, oil firms instantly hike prices despite the fact that they had purchased their inventories at a much lower price, long before the scheduled increase.
"I'm planning to file a bill that will give more teeth to existing laws in the downstream oil industry and we are studying ways to strengthen the anti-trust safeguards in RA 8479 and how it can interact with the Philippine Competition Act," Gatchalian said.
The Anti-Trust Safeguards stipulated in RA 8479 ensures fair competition and prevents cartels, monopolies, and predatory pricing in the industry.
Gatchalian made the call following a Supreme Court ruling barring a Manila trial court from directing the BOC, BIR and Commission on Audit (COA) to open and examine the books of accounts of Petron Corp., Pilipinas Shell Petroleum Corp., and Chevron Philippines for alleged monopoly and collusion.
Based on the DOE's Oil Industry Management Bureau (OIMB) year-end comprehensive report for the fiscal year 2019, the three major oil players continue to corner the country's petroleum product market, with a combined 50.65 percent share of the total demand.
Of the three oil giants, Petron Corporation enjoys 24.59 percent of the market share followed by Pilipinas Shell Petroleum Corporation with 18.49 percent, while Chevron Philippines comes in third with 7.57 percent.
Gatchalian recalled the Supreme Court ruling that under RA 8479 also known as the Downstream Oil Industry Deregulation Act of 1988, the Department of Energy and the Department of Justice (DOE-DOJ) Task Force are mandated to investigate and file the necessary complaints with the proper court against erring oil companies.
The senator, in a statement, conveyed plans to "file a bill that will give more teeth to existing laws in the downstream oil industry and we are studying ways to strengthen the anti-trust safeguards in RA 8479 and how it can interact with the Philippine Competition Act."
The lawmaker lamented "lack of transparency in the pricing mechanism that is why the doors are wide open to speculations of possible collusion among the 'Big 3' to manipulate pump prices."