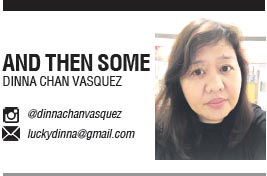 ONE of Beautéderm Corp. President and CEO Rhea Anicoche-Tan's dreams when she started her beauty business 11 years ago was for actor Piolo Pascual to be a Beautéderm ambassador. That dream is finally a reality.
Anicoche-Tan, who was honored by People Asia magazine as one of the "Women of Style and Substance" in its September issue, is happy to have the award-winning actor on-board the thriving beauty and wellness company that she built 11 years ago.
"Having Piolo as one of out brand ambassadors has been on my bucket list ever since I started the company in 2009. I have always admired his body of work as one of the most accomplished and respected artists in the industry," said Anicoche-Tan.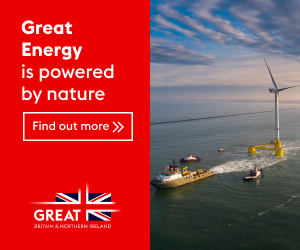 Pascual is someone who lives an active and healthy lifestyle and fits right in with the Beautéderm brand DNA. He is endorsing Beau Charcoal Soap from the brand's Spruce & Dash men's line—a best seller and favorite product of thousands of consumers. Beau, an FDA notified and certified Superbrands bath soap, promises to detoxify and exfoliate while leaving a clean and fresh scent.
"My sister has been a longtime user of Beautéderm products. I have read a lot about the brand, and I've heared positive feedback about it from my colleagues in the business," said Pascual.
Beau Charcoal Soap is a grooming essential to the actor because it makes him feel energized and rejuvenated when he uses it to shower after a long day.
Anicoche-Tan is grateful for the support of loyal Beautéderm users even with the pandemic. The company has recently launched products that are very timely, including Caress Hand Sanitizer Spray (perfect for disinfecting when you're out of the house) and Don't Bug Me Insect Guard Lotion. The soaps, creams and serums continue to do well because at this time, people are more into skin care than makeup.
"We will continue to be faithful to our commitment to serve not only our users but our resellers and distributors, as well in developing more products that are of the highest quality. We at Beautéderm are humbled to have Piolo as part of our family," said Anicoche-Tan.
Pascual is amazed at Beautéderm's business model.
"I'm so glad to know that the brand is helping so many people and their families because of the business opportunities that it provides to its resellers and distributors around the country. Their sales force is one of the most hard-working teams I've ever seen."
ORGANIC SOAP'S BUSINESS MODEL
MEANWHILE, I was sent some organic soaps by a Filipino brand, called Diwatang Maria, and while I have only tried one variant (the Diwatang Maria Cacao), I was interested in their pandemic business model. Yes, the things you think about when you're forced to stay home.
"The pandemic has changed everyone. It has changed personality, attitudes, views, principles and beliefs. It has remodeled how we do business, how we make a living. It has redesigned and reshaped the norms. With this fact, Diwatang Maria in its own little ways is guiding those who are interested to brave the challenges of this pandemic through small acts of generosity and bayanihan," said Maria Concepcion Macalintal, who co-owns Diwatang Maria with Maria Daisyrie Almendras-Ward.
For the last eight months, Diwatang Maria (www.diwatangmaria.com) has been helping communities affected by the pandemic. To celebrate its second anniversary recently, the brand gave away resellers kits. Some of Diwatang Maria partners and resellers also sponsored individuals to become Diwata resellers.
"Diwatas are also heroes, and in every Diwata reseller is a hero since these people are fighting to live a decent life, to lift others. For our second anniversary, Diwatang Maria will rise above the challenges of this pandemic and we would like to invite everyone who feels that there is an inner Diwata in them to be a part of our team and experience business that advocates for the environment, empowerment, bayanihan and of course Filipino beauty—inside and out," said Macalintal.
I will review the Diwatang Maria soaps after I've tried them all. The Diwatang Maria Cacao, by the way, smells like chocolate and it makes showering so enjoyable.