International cloud communications platform Infobip has launched Moments, an omnichannel customer engagement hub that enables Filipino enterprises to better understand and reach today's connected consumer.
The company said Moments helps businesses create and activate highly effective campaigns that will resonate with customers on a personal level by providing a full view of the customer and unifying today's most popular communications applications onto one platform.
These include chat apps (Viber, Facebook Messenger, WhatsApp, Line, KakaoTalk, etc.), SMS, e-mail, voice, mobile apps, web sites, and emerging channels, such as rich communication services.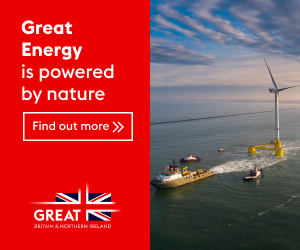 Moments allows businesses from various industries, especially in e-commerce, retail, finance, insurance, transportation and logistics, and utilities to connect with their customers on their preferred channels.
"With the quarantine restrictions requiring businesses with physical stores to either close or reduce their foot traffic, many businesses are now focused on building and strengthening their online platforms and operations," said Charist Montenegro, country manager, Infobip Philippines.
"As businesses digitize to navigate the new normal and anticipate the '-Ber' month holiday preparations, they are met with unfamiliar challenges in effective omnichannel communication such as understanding which messaging will be most relevant with online audiences, what platforms do they use and how they use it, and when is the most strategic time to reach out to them. All these considerations, if overlooked, can yield low conversions."
While customer interactions may have become digital, Montenegro said there is still a need to add human touch to attract and keep customers.
"Businesses need to remember that their customers are human. They respond to being called by their name, having their context and realities understood and acknowledged, and being approached in a way that is respectful, empathetic, and compassionate. Moments can help organizations connect on a deeper and more human level across different platforms, building more meaningful relationships with customers," she said.
Key features of Moments include: Easy cross-channel campaign management, unified customer data, smarter audience segmentation, dynamic marketing automation, and powerful analytics.
"The launch signifies our goal to personalize communications in today's connected era where most people are consuming through an app or a mobile phone. This starts by creating the moments, engaging in them, and then turning that into a relationship through conversations. We're here to help marketers embrace the digital transformation required not just for now, but in the future," said Adrian Benic, Infoip's vice president for products.