SO much in our lives have drastically changed since March 2020. Suddenly our social behavior is racked by rules brought about by a monstrous plague: we need to stay and work from home; we need to shun socializing, even with our own family members; we need to wear masks and face shields whenever we venture out of our homes.
And we need to stop shaking hands, hug, and kiss people around us. Not seeing the people we love—our besties, our favorite kin or coworkers, even our grandparents—is even worse. We can't get together for birthday bashes, anniversary celebrations or some such joyous occasions. Social distancing has become SOP.
Thankfully, we have apps like Viber, Messenger and Google for reaching out to our friends and colleagues.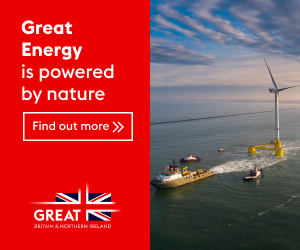 However, we are a very sociable people—we enjoy talking, bantering, laughing or just being with one another. In fact, I have always maintained that even business dealings in this country are imbued with the Filipinos' warm, personal touch. This is why I often give the personal side of working more attention, more importance, and more of my time.
For me, one of the best rewards that I can ever have in my professional life is remaining friends with clients, suppliers, work associates or media long after our business relationship ends. This would make everything we've worked hard for, or even the difficulties we endured, worth it.
The pandemic may have upended our lives, careers, and plans but there is happily one aspect that we can always keep intact: our basic good manners and positive values that can guide us in whatever we choose to do in the face of any crisis.
Thus, an incredibly positive development came as a ray of sunshine during this bleak and tortuous period of the quarantine: when Congress passed—without much fanfare—the much-needed Good Manners and Right Conduct and Values Education Act. This mandates the return of good manners and right conduct as a separate subject but complemented by values education throughout all the levels of our country's basic (K-12) educational program.
Those of us from an earlier generation who grew up with GMRC as a basic subject know the critical role it played in our character formation. It kept many of us grounded on the basic good moral values that are sadly missing in the current system of education. Parents should indeed laud this landmark piece of legislation that we hope will be taken seriously by educators and implemented soon by the Department of Education. Yes, especially now that the system is temporarily on a blended form of distance and face-to-face learning.
RA 11476 not only encompasses moral and character formation; its Declaration of Policies stresses "the role of all educational institutions in the inculcation of patriotism and nationalism, fostering of love of humanity, respect for human rights, and appreciation of the role of modern-day and national heroes."
Section 5 also states, "It shall inculcate the values of honesty and integrity, and good faith, in dealing with other human beings."
I think it's about time that these positive values of honesty, integrity, love and respect for country, love for others, and appreciation for national and present-day heroes be brought back as early as the elementary level all the way to high school. We may have overlooked these ideals, which may account for our country's present problems not only with corruption in government but also for our citizens' lack of concern, involvement, and positive action to help others in need.
I personally believe that these basic principles are what can spell the difference in the way we conduct ourselves as parents, businessmen, professionals—and even as private citizens—during this pandemic.
How do we react to losing our jobs, our businesses, and even our loved ones? Should we dwell on the negative aspects and criticize the government, or should we do something positive instead like random acts of goodness and sharing our talents and abilities to help others?
How do we treat those who have tested positive for the virus? Should we avoid them and treat them like lepers or should we teach our children that these people deserve our care and understanding as well? Should we only think of ourselves and our survival, or should we take moral responsibility for our countrymen, too? Only the right set of values will lead us to do what is right.
Still on GMRC but of a gross and repulsive nature is the subject of an ordinance that the City of Mandaluyong recently passed. Called the Anti-Spitting Ordinance of 2020 (650- S-2017), it states: "It shall be unlawful and a public nuisance for any person to spit or urinate in places to which the public has access, including any street, highway, road, alley, sidewalks, parks, plaza, parking lots, or other vacant public and private properties not owned or controlled by the offender, and other such areas that are open and in full view of the public."
One can only wish that all other city mayors in the entire country would adopt this ordinance, as well, since such disgusting habits are not only unhygienic but definitely "insulting, offensive, and revolting to the public sensibilities and proprieties."
Finally, please allow me now to refer to my book Pinoy Manners, which I wrote and published in 2017 and which was awarded as Best Book in Leisure by the National Book Development Board in 2018.
In Pinoy Manners, I cited the 10 positive values that we must keep in mind in all 'seasons' of our lives:
1. Say "Please," "Thank You," and "May I."
2. Smile
3. Show respect for, and offer to help, older people.
4. Dress decently for the occasion.
5. Keep quiet when you have nothing good or positive to say.
6. Use humor to defuse tension or avert potentially volatile situations.
7. Be sensitive about money matters.
8. Avoid being rude or unkind whether you are the customer/aggrieved party or the one being complained to.
9. Be role models for your children.
10. Always remember that nobody's perfect, so learn to forgive.
And now that a global health crisis heightens the need for more acts of kindness and consideration for others, let me add three more ideals to this list:
11. Be considerate of others, especially during a national crisis or a disaster, and try to help in whatever small—or big—way you can.
12. Love your country and show some respect for our laws and leaders.
13. Help safeguard and nurture the environment by practicing basic cleanliness and good hygiene in our homes and all public places.
PR Matters is a roundtable column by members of the local chapter of the United Kingdom-based International Public Relations Association (Ipra), the world's premier association for senior communications professionals around the world. Joy Lumawig-Buensalido is the President and CEO of Buensalido & Associates Public Relations.
PR Matters is devoting a special column each month to answer our readers' questions about public relations. Please send your questions or comments to askipraphil@gmail.com.