Music is a universal language. It transcends language barriers and speaks to the heart of things everyone experiences. However, for Filipino-Norwegian singer songwriter Clinton Kane, music means so much more than that.
After a particularly rough childhood, Clinton developed a heightened sense of independence and privacy at a young age. He taught himself how to sing and play the guitar through Sunday worship. Though he may look very open, he had expressed that he's a very private individual.
"I'm just friendly but I'm actually a really private person," he shared, "i don't like to talk about my life,"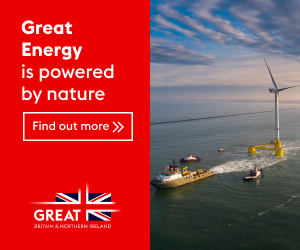 At age 20, Clinton made the life changing decision to drop out of medical school and ran off to Athens with only $500 to his name. He took on several odd jobs, from bartending to telemarketing just to get by. He quickly adopted a nomadic lifestyle, hopping from one country to another by himself. Tired of the ever changing landscape before him, he wanted something constant in his life, which eventually became music.
"Moving around has its ups and downs, but I ended up figuring it out," he said, "I feel like if I hadn't moved out, the way I did, and visited all those countries, I wouldn't be here. I got to see the world more, I met different people, experience different cultures, see how different people think. Traveling definitely made who I am today,"
Now armed with an avenue to express himself, Clinton found his voice. After a falling out with a friend, he experienced one of his first anxiety attacks. Overwhelmed with emotions, he had unknowingly picked up his guitar and wrote his first song.
"Music allowed me to put myself out there," he surmised,  "And when I see that people are loving the music and vibing to it, then I become more inclined to be like, 'Maybe I should open up about myself more, build healthier relationships.' It's definitely therapeutic."
Like many young artists of his generation, Clinton first unleashed his work on YouTube, where people became immediately drawn to his raw, honest songs about his experiences. Eventually, he was picked up by Columbia Records and released his first EP, this is what it feels like.
Curiously, most of Clinton's songs including his latest releases, "hopeless" and "forget about us" do not start with a capital letter. While he has yet to express the significance of his all-lowercase repertoire, it's obvious that the stylization is part of his self-expresion.
Although Clinton Kane maintains that most of his work is for his own self-care, he expressed that he also hopes that his audience will find hope in his work as well. It looks like he has, from the looks of it and even at this early stage of his career. At Spotify alone, he now has over 4 million monthly listeners.
"I think when you stop thinking about what other people think of you, when you stop thinking about other artists' careers, and when you just focus on yourself, then I think you will be on your way," he concluded.